Almost there, I can't believe it.
The wetsanding and buffing process turned out to be much more difficult than expected, I even burned through the finish in a couple of spot, and it has scratches everywhere(luckily you can't see them in the photo).
In the end it turned out decent.
since I was almost there I couldn't wait to receive the remaining parts to assemble it, so I used the some old plastic as placeholder(all the cream one) and the back doesn't even have the cavity cover.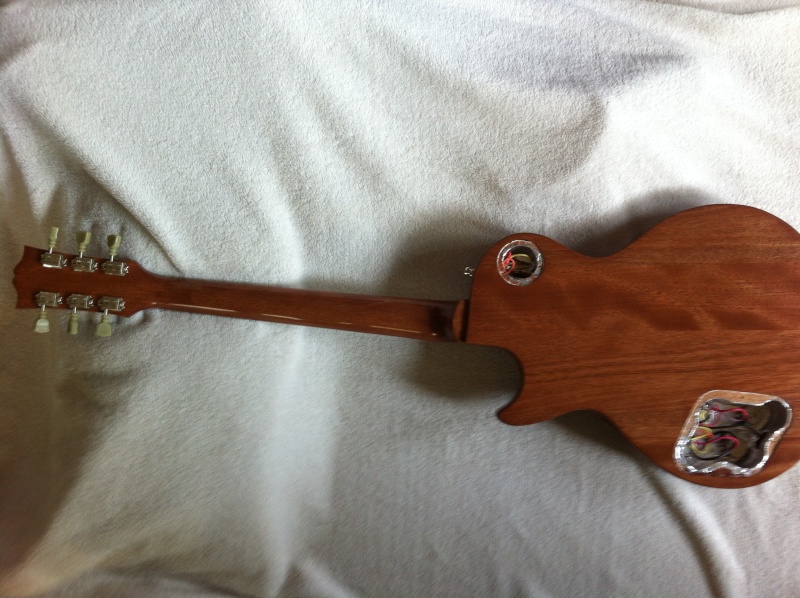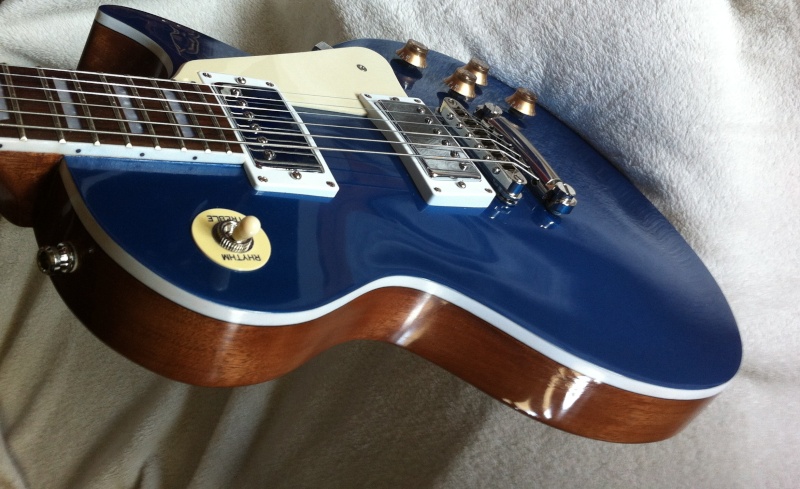 This could be my last update, because it's basically done, but probably I'll edit the first post with the final product.
EDIT: I forgot to ask, does anyone know what strap does she use on the Les Paul?I can't recognize it.