Hello everyone. I decided to change the appearance of my guitar on model Haruna
I am refinisher by profession so I had an easier task.
So here we go
Needed materials :
Guitar Fender Blacktop Telecaster HH.
-Brocade flakes (Silver) Big. 30g
-Resin SG 150. 200-300ml
-Tape, Screwdriver.
-Sandpapier. P1200-P1500
-Sticker with the model.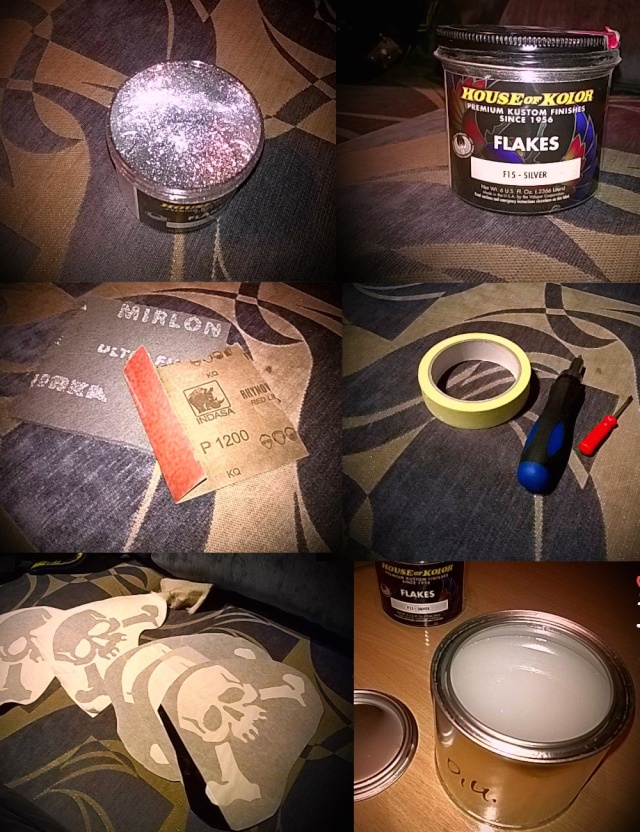 dismantles guitar and grind.
Veneering and painting

Time to complete
1 Day (evening)
Dismantling and grinding, sealing
2 Day (1h)
Painting (Flakes and Clear lacker)
3 Day
Grinding and only clear lacker
A week later grinding and polishing finished
Sorry for the very general description but writes a post in a hurry.For more details please ask
@Edit 
Finish result.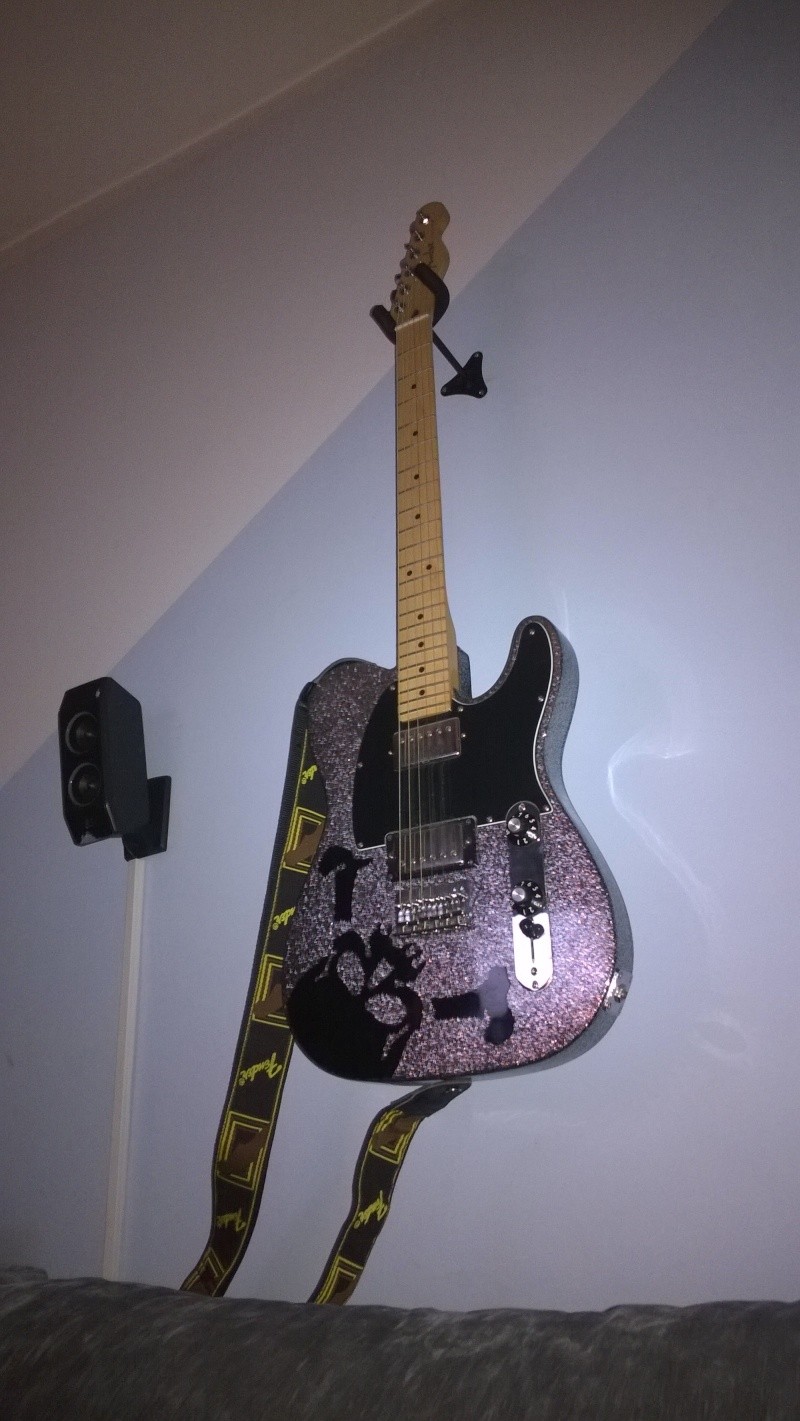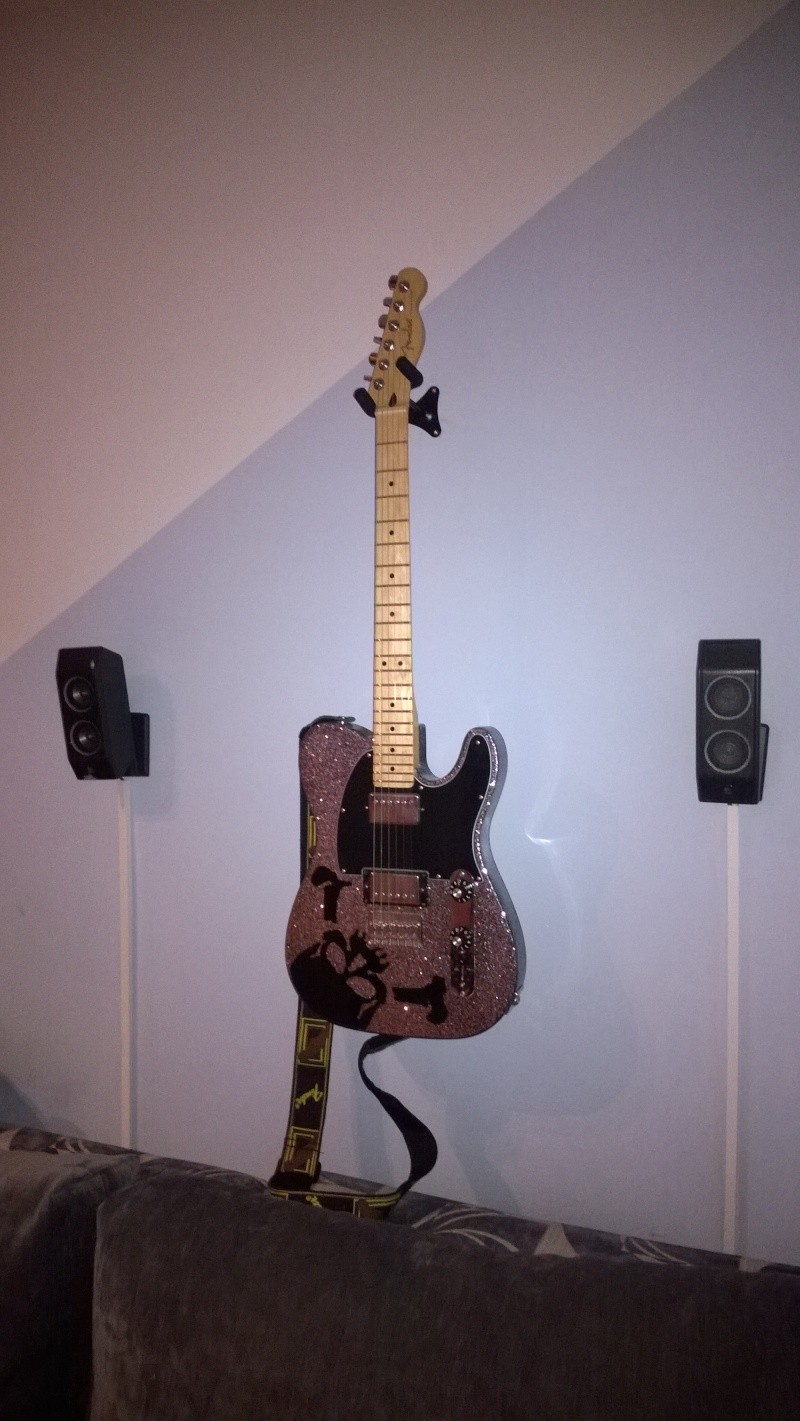 Last edited by KuRZuS_Poland on Wed Oct 28, 2015 3:13 am; edited 2 times in total