GOKUSEN
Posted Tue Jun 15, 2010 12:52 pm
~Jae~
Shiroten Performer

i've read the last chapter of gokusen in manga.. sawada confessed to yankumi lol =)
Aosaru
International Performer

What?! I just finished the anime. I want to read the manga now that you said that.
BasHanada
Shiroten Performer

The manga just finished? Anyways, watched the anime and jdrama; the anime was just alright, prolly because I just finished watching GTO that time and I was kinda comparing them
Lale
Global Moderator


Watched the Live Action and it was pretty cool, it was long time ago tho I dont remember much.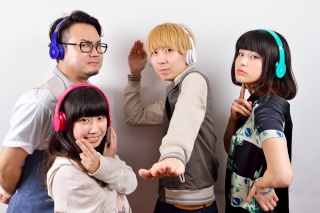 alrick13
Moderator


I only watched the first season years ago.... I like it for every episode there is always something to think about. I remember the episode of Shin and his father especially Yankumi's grandpa's advice that no matter what kind of father you become you will always be the guide post that your son will aim to be or surpass...

But now I don't find dramas of the same genre appealing, I feel they are just over glorifying bullies, they are in a way justifying their behavior by showing how f*ck up their lives and someone over enthusiastic will save them.

The thing with Japanese Drama's it is always open ended... possible but not definite romance.... but very inspirational
SCANDAL x miwa
ichaii
Caless Student

Manga is better than the live action.
.love.
Rina is <3
Permissions in this forum:
You cannot reply to topics in this forum