You thanked this post! -
Thanks received by this post:
Message reputation : 100% (1 vote)
Hello every
one my name is goodyear
(Actually my name is pridi its mean Goodyear in Thai) , I'm new here  
Let me introduce my music profile and about this guitar saga
(hahaha)
I start played electric guitar at grade 7 with ibanez like model and tele start model i had never have and thought about to play Lespaul
But This year I really bore with  24.5 scale length and tone of guitar that I have
And Mami's Lespaul with Pelhambule color start to attracting me to find likes one
I searched for Pelham top Lespaul model for a few months and It seem to be hopeless actually I found one sold on reverb.com and this is same model that Mami use (Gibson Lespaul re 57) but i cant afford it and shipping from Great Britain to Thailand will be expensive and difficult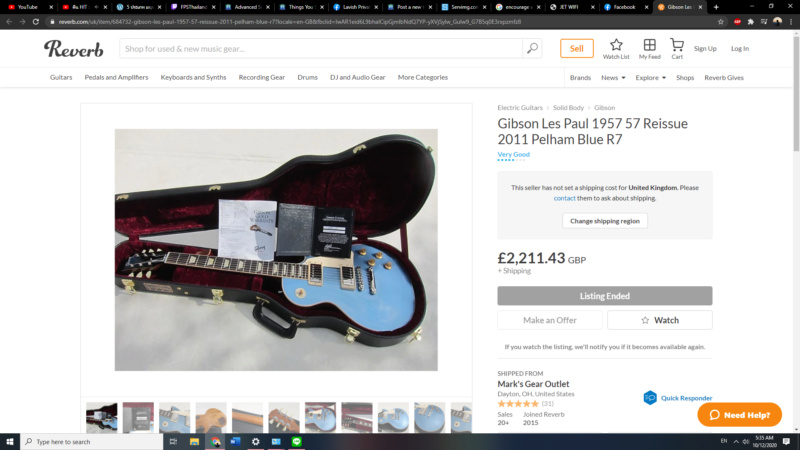 Luckily! I found Thai guitar brand with private custommade options they have good quality factory and I can customize color ! And most important thing its cheap for this spec
But It's still have problems because they use computer to mix color and they have Minimum order ( 3 order ) I had find people who want to join my party (also Thailand scandal fan group) for a mouth a lot of people interested but have no one to join my party
But! Several week later
I received message form Brand Owner, he got few people interest this color.!
Like a miracle hahaha (but in several week that I gave up I bought some guitar for encourage myself so I seem to be broke now hahaha   
Here is spec
Body            :3 piece mahogany
Neck            :1 piece mahogany (not scraf joint)
Fingerboard  :rosewood
Fret & inlay   :22 frets abalone gibson style inlay
Headstock    :gibson style with grover style tuning pegs
Color           :pelhamblue polyurethane (computer mix) (╹◡╹)
About this brand
This brand is Thailand house brand name Lavish (Its mean mania, seem suitable for me  
)I really trust this brand because I bought a few guitar form this brand before and they all impressive
All those spec are pretty impressive because its cost about 300 usd.( ^∀^) With factory quality paint job, because my paint skill very bad I really happy to not paint it by myself
But its have several thing I have to change by my self example jack plate ,tuning pegs ,pick up (maybe) ,headstock paint
I will receive this guitar in end of this month
here is some picture form china factory before install pickguard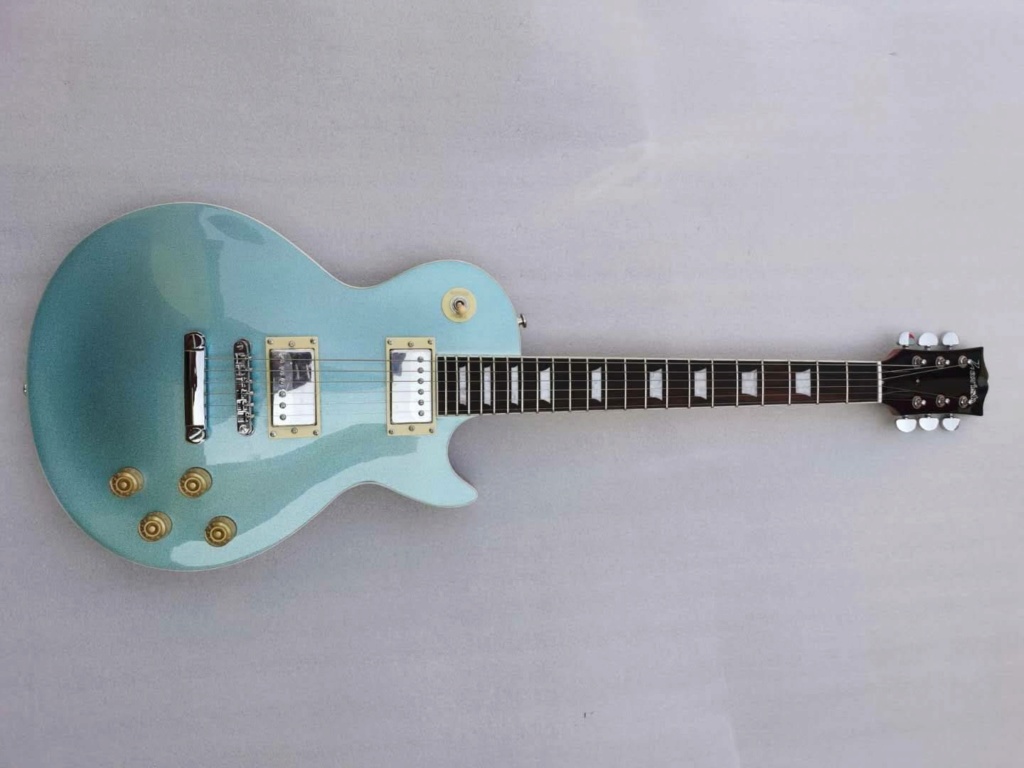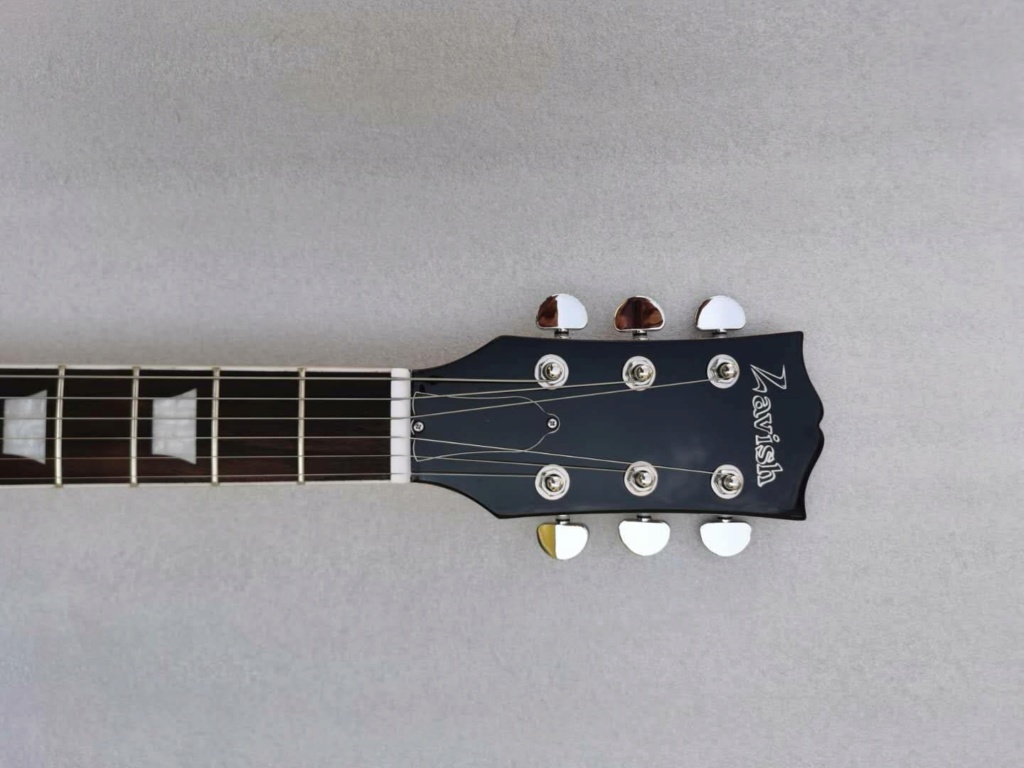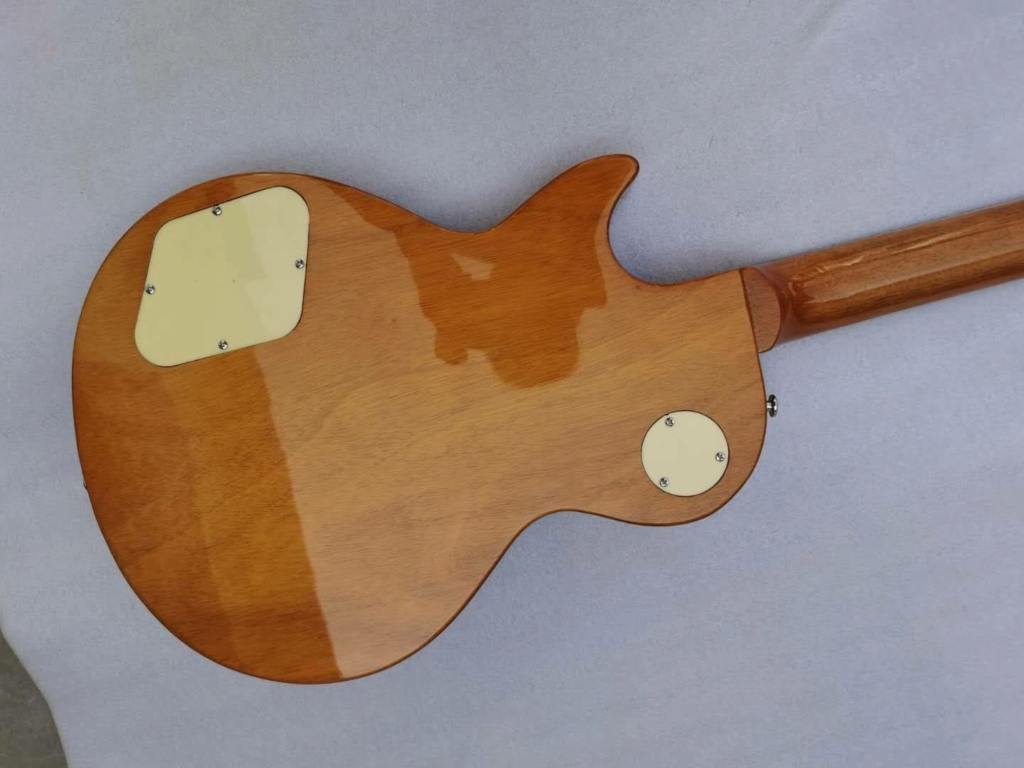 I got a lot guitar but this is most long tale guitar that I have !    
Staytune! for next update
ps
. Im noot good at gramma I try my best to write
    This is not my last scandal guitar project !XD


Last edited by Goodyearz on Mon Oct 12, 2020 7:42 am; edited 1 time in total