layachanx3
Indie Artist

ganbatte mrmonkey!!!
MadOrange
Shiroten Performer

wohooooooooooOOOHH!!!!
i'm so excited!
gaaaaaaaaaaah~!! please take care!
 otakumi
Kakuzu Akatsuki
Banned


just as i expected, this thread would be open again for the grand today...
throw them when all else fails~
@d3nise: LOL, you really got me there..
i've already told mr. monkey 'good luck' a lot of times..
and i've also thanked him for all the help a lot of times..
so i just wish for him to have a really good time during this very special day in exchange for all his hardwork..
(hope he gets the chance to get near Ogawa-san)
and to all of us here in SH, Ganbatte Kudasai!!!


Last edited by Kakuzu Akatsuki on Sun Sep 26, 2010 8:25 am; edited 1 time in total (Reason for editing : fragment consider revision...)


as of december 18, 2010: 71 days with 14.120454 registration on the average
tofu
Indie Artist

Good luck man!
If all else fails, even the throwing the letters on stage, stay waaaaay after the concert ends and try to find them, the manager or anybody who is close to them.
Hope they get to see the hard work people from around the world put into this care pacakge!



YOU WANT SCANDAL POSTERS? http://tinyurl.com/3s24elt
RIP Borg (Danijel Jagodic). You will truly be missed 19.08.2011
"Jam is something you put on your sandwich, Jelly is a state of being." 11.08.2011
So, thanks to the creative mind of Pokey the Cute and Fluffy, I am now Tofuroll
Aiur
International Performer

I didn't have the chance to make any letter...
But Good Luck though... Once in a lifetime opportunity...
~RHEN~
International Performer

GOOD LUCK matt!
take care of our letters!
I used to think that being LAZY was bad for me.. so i gave up THINKING
Eki x Tomia x Miyuko ♥
Guys according to mrmonkey..........
Spoiler:

MISSION ACCOMPLISHED!
He'll give the full details later after he rested, so wait for it guys! :>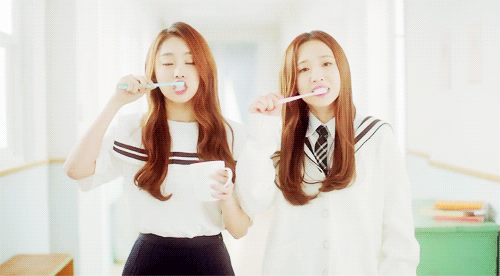 ---------------------------
I am now an inactive admin.
I can still be around from time to time if my help is needed, but for urgent matters you can contact the
SH Staff
||
FORUM RULES
||
Avatar and Signature Rules
||
Donate and help SH
||
SH Link Index
||
Permissions in this forum:
You cannot reply to topics in this forum