Go to page :

1, 2

Goldenarms
International Performer

congrats kaito
Haruna Makes My World Go Round
yo kaito, congrats on becoming the moderator!!!
im sure we will not give u much trouble
credits to lale
Youtube Channel
TOMO in AFAX
TOMO: We went to the night safari. Hippopotamus.... you know? very very very......... smelly. I die.
LOL
kaito! congrats on the raise!
looking forward for a better SH with your, *magic*
Visit Our Blog At Japanslot
Heso..!!!

congrats kaito!!!gurararara!!!

YUH should buy me so many foods when we meet in SG...gurarararara!!!

Heso...!!!
zimbobbio
International Performer


On the 4th of July, 2011, I held Tomomi's hands in mine... FIREWORKS!
Naisu promotion~~ congrats kaitokid... Hope you do your best, and i'll root for you~~

just remember Kudo-kun is still trying to catch you, so be aware. :p
[b]If I could make one wish that God would grant to happen, it is to meet Rina once in my lifetime before I breath my last
[/b]
mArIyA_cHaN_23
Caless Student

yeah~ congratz kaito
]
>.< mArIyA_cHaN_23 >.<
holygod
Caless Student

congratz for kaito..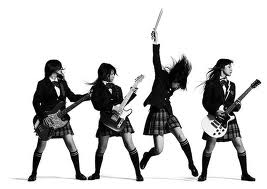 Go to page :

1, 2
Permissions in this forum:
You cannot reply to topics in this forum