Go to page :
1, 2

Visit Our Blog At Japanslot
gabe_majere
Shiroten Performer

i will go with thoseguiltyeyes 01, i love that pic and really dig the design
bad-apple
International Performer

i voted for squall cause it looks fiery. haha
"For us, the band is more like "life" to us than it is a "job." We're wonderful friends who are sharing life that only happens once." -Rina
thanks kaito for the userbar
16.09.2011 SCANDAL Asia Tour 2011 「Baby Action」
16.03.2013 - SCANDAL LIVE IN SINGAPORE 2013 
28.06.2014 - 29.06.14 - SCANDAL ARENA LIVE 2014 「FESTIVAL」
08.05.2015 - SCANDAL WORLD TOUR 2015 「HELLO WORLD」 - Singapore
Join IDSH FB Group (PM me so I can accept you!) :
https://www.facebook.com/groups/141565765907454/
yagiza
Mainstream Artist

voted for saku, good job for the effect
Rina Suzuki fanboy number one.
Brizuka14
Caless Student

really a hard decision to make but ended up on saku-chan....nice job SakuRedux!~
What's great about SCANDAL? well it's.....SCANDALIOUS!
ピザ Yoko
Shiroten Performer

thoseguiltueyes 01 ! .shy.
Hiroyo
Indie Artist

MarceloAugusto
Caless Student

I voted for thoseguiltyeyes 01. It's the most beautiful for me. The photo of the SCANDAL is different from the photo of the Pride cover and this picture don't have so much effects. The effects are simple and beautiful.
Release on 2011.02.09 - Counting the days!
"FOR THOSE ABOUT TO ROCK, WE SALUTE YOU"
Congratulations to the banner winners thoseguiltyeyes, SakuRedux, and layachanx3!
Pride layout to come anytime early this week.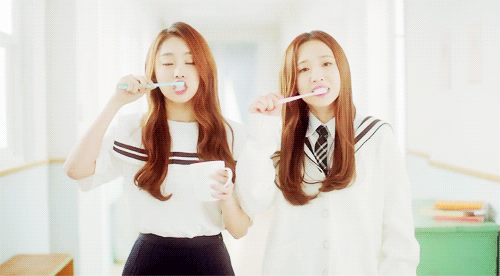 ---------------------------
I am now an inactive admin.
I can still be around from time to time if my help is needed, but for urgent matters you can contact the
SH Staff
||
FORUM RULES
||
Avatar and Signature Rules
||
Donate and help SH
||
SH Link Index
||
Go to page :
1, 2
Permissions in this forum:
You cannot reply to topics in this forum