Shiro_Kamisama
Shiroten Performer

Cutest cosplayer in ozine 2011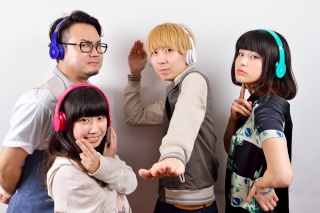 wat
Mainstream Artist

LOL an anime based on Suzy Spafford greeting cards??????
i'm not sure what to think....
I AM GIRAFFE!
damatte0924: Delirious now. May become like that later. Oh wait, it is now.
Here's another list:
[C] The money of soul and possibility control , Kampfer S2, TWGOK S2, Deadman Wonderland, and maybe hidan no aria is added to my watch list! c=
source
xlr8bg
Caless Student

Woohoo, a few good titles coming up and then there is IT! New (as far as remake is considered new) appleseed!
Thanks a lot for the heads up!


If everything goes according to keikaku...
Nikki
Indie Artist

Yeah, there are several titles that I wanna watch in this upcoming season. Steins;gate, Deadman Wonderland, and maybe Oretachi ni tsubasa wa nai (the original was by "Shuffle!"-publishers, so it can be interesting). And maybe a couple of others.. (still thinking).
I'm also interested in new work of P.A.Works. These guys still have not so much titles, but they are kinda promising judging by their already released works.

Well, now I just need to find time for all these titles to watch XD
da_matte0924
International Performer

Lols..Kampfer Season 2 huh? After the first one, I'd like to see what they have next. Maybe a girl as the main character changing into a guy this time (though I think it'll be overdone)? Haha, thanks for the list though.
Plutonium
International Performer

Kampfer is going to be a 2 episode OVA.
oh...yeah...Kampfer will only be a 2 episode OVA this season...thought it was season 2
Plutonium
International Performer

I'm actually looking forward to Hoshi o Ou Kodomo. Shinkai is legendary!
I'll also be checking out 13 of the series that are coming out. Hopefully I won't be disappointed!
As for OVAs, there are quite a few, but I don't have the list I use up right now.
mitsuhiko
Caless Student

any of you can enlighten me ? which of the these are worth watching..?
IUSEPSPTOBROWSETHENETXD
MDV
Caless Student

I'm watching Ano Hana and Hanasaku Iroha this season. Secret Base ~Kima ga Kureta Mono~ is the ending theme for Ano Hana, it isn't Scandal's version though.


No right to feel offended or insulted can be derived from this message.
AlexIsMe
International Performer

What about KHRxGeneration? they said it would be this spring
I don't need promises
-HARUKA
NoLifeKing
Caless Student

AlexIsMe wrote:What about KHRxGeneration? they said it would be this spring
you got to be joking
that joker have a season 2?? its better off staying in manga
Permissions in this forum:
You cannot reply to topics in this forum