Go to page :
1, 2, 3

SANKYOU~
by the way i DID IT!~ thank you very much tsun!~you really made my day!
Once you've seen them they will make your WHOLE LIFE better~
Nori Kun
Caless Student

Nice cover tsun! I can get this music now
sl10
Caless Student

WOAH!!! At last I can study this tabs and chords!
~
"Music
is
my
Pride"
~
Jirya
Shiroten Performer

Lol,im finally dusting off my guitar to learn all of the scandal songs, the tabs awesome, thanks!
thanks.
Posted on Thu Apr 05, 2012 1:54 pm
lil_ishimaru
Caless Student

Thank you for the tabs. Hopefully I learn that. Anyway practice makes perfect..
Hihi =)
xelhion
Caless Student

Awesome cover and tab dud!
Thanks
EDIT:
hi, im not sure but this is standard tuning, right?
great cover by the way.. sounds great..


Last edited by EugeneAng on Tue Aug 14, 2012 12:45 pm; edited 1 time in total (Reason for editing : Double posting)
request
Posted on Thu Jan 17, 2013 2:31 am
lex21
Caless Student

pls i want also na version of scandal baby in temptation box tour tokyo where mami plays the last part of the song diffrent!!
fengbei
Caless Student

thanks for these tabs!!!! i will learn them well~
shyn
Caless Student

Wooaa.. SanKyuu!!! 
 it will be my homework to play it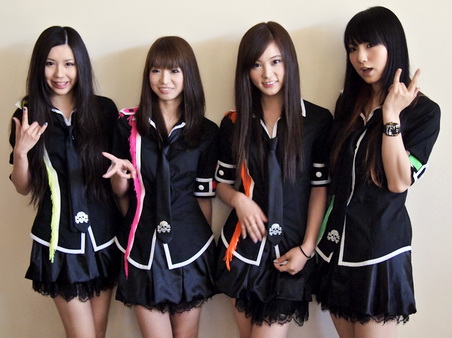 waning_moon
Indie Artist

Thank you for the chords and the amazing tabs! It was really fun playing this song
Go to page :
1, 2, 3
Permissions in this forum:
You cannot reply to topics in this forum