君の全てに色めきたいや, 汗も涙も笑顔も何もかも
Blog Here : http://felixyukito.blogspot.com
i saw that on a picture but for me it´s ideal :D
*EDIT*
YEEEAH I GOT THE SHIRTS ! THANKS WAT FOR YOUR EFFORT ! ! !


Last edited by Cryptor on Thu Jul 14, 2011 9:49 am; edited 1 time in total (Reason for editing : i got my delivery :D)

Scandalous
Shiroten Performer

wat wrote:Since the original printer is giving us such a hard time, we're going to roll with plan B and use a different printing company, Imprint Revolution. So here's the plan:

CURRENT NUMBER OF ORDERS: 31/24
GOAL HAS BEEN REACHED!
ORDERS ARE NOW CLOSED! THE DEADLINE WAS:
SUNDAY JUNE 12 PACIFIC TIME.

SHIRT DETAILS:DESIGN:

FRONT (will try to make the guitar bigger):

DETAILED VIEW:

Typography guitar with romaji song names

BACK (personalized):

DETAILED VIEW:

SCANDAL HEAVEN Logo

Designs will be printed on this shirt if you care about that kind of thing:

http://gildan.com/distributors/catalog/printSellSheet.cfm?id_product=5000

http://gildan.com/distributors/catalog/productSpecs.cfm?lang=en&id_catalog=en&id_product=5000

COST:

BASIC SHIRT:

22.75 USD

PERSONALIZED SHIRT:

Add 0.00 USD

SIZES LARGER THAN XL:

Add 2.00 USD

DONATE TO PAY FOR SCANDAL'S SHIRTS:

Add desired donation amount (USD)****

XS size NOT AVAILABLE.

****

Refer to this thread for donation status:

https://www.scandal-heaven.com/t3385-scandal-heaven-gift-project-1SHIPPING:

Pickup at AM2: FREE

United States: $5 for small Priority (if it fits)

International: $13.95 (Flat Rate small priority box)

Germany: $11.39 (First-Class mail)

Singapore: $10.89

Shirts will be printed the week of June 12 and shipped out soon after.

U.S. members who requested shipping should expect delivery sometime during the week of June 19.

International members please allow for up to 3 weeks for delivery.


IF YOU ARE INTERESTED IN A SHIRT (FOR REAL), PLEASE PM ME OR POST HERE.



YOUR SIZE (SHIRTS ARE US SIZES, 100% COTTON PRESHRUNK!)
SIZE CHART:


TEXT YOU WANT PRINTED ON THE BACK (IF INTERESTED)

PICK UP AT AM2 or WHERE DO YOU NEED IT SHIPPED (City/Country)?

AMOUNT TO DONATE TO PAY FOR SCANDAL's SHIRTS (IF INTERESTED)


PAYMENT:
I will PM you with your total price.

If you are picking up at AM2 you can pay me then.

If you need it shipped, I'd prefer if you pay ASAP via PayPal but we can make arrangements if you need to pay later.

YOUR ORDER IS NOT COMPLETE UNTIL I PM YOU.

PLEASE FEEL FREE TO ASK ANY ADDITIONAL QUESTIONS.

Again THANKS to tofu for trying so hard to get this thing going!
Is this still available? hope it`s still available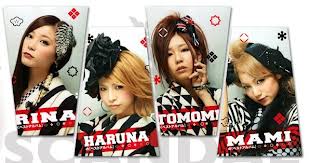 Permissions in this forum:
You cannot reply to topics in this forum