aurie
Caless Student

Dantalian no Shoka sounds good. Gainax too.
Plutonium
International Performer

No. 6 - Only because it's being animated by BONES.
Nothing else seems to catch my eye, but I'll just watch episode 1 of most to see how they turn up.
As for OVAs/Movies:
Kore wa Zombie Desu ka?
Senjou no Valkyria 3
Higurashi
Fullmetal Alchemist
Hayate no Gotoku!
And where the heck is Makoto sensei's movie?!
Lale
Global Moderator


Higurashi... something tells me its gonna be creepy just by reading Kira at the end of the name .omg.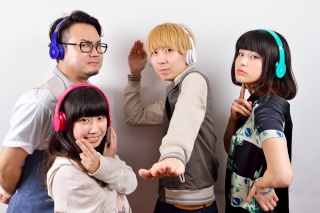 furyshinobi
Mainstream Artist

Thanks for the list kaito
From that list, only these interest me:
- Usagi Drop: I always loved Production IG since they have created some of my fav anime series like Kimi ni Tadoke.
- Uta No Prince-sama: Sounds interesting xD
- Appleseed XIII: Seen the first one, enjoyed it mostly for the action so I hope this one is the same if not better for awesome action scenes
strawberry12
Caless Student

is shakugan no shana 3 schedule for release announced yet?
Usagi Drop and Blood-C starting today! Two must-watch animes of the summer, for me. :P

Usagi Drop has got some big shoes to fill in the "slice-of-life" category, especially after AnoHana ended. Haven't read the manga but I really like the plot. It'll be interesting to see how they adapt the story to the small screen. (And apparently on the silver screen as well; I heard they're making an Usagi Drop movie for an August release. :P)

And of course, Blood-C. I loved Blood+ back when it aired, and so I'm both curious and excited as to how the Blood + Clamp combination could pull it off. And especially the combination of Saya + katana + glasses. Definitely a must-watch. :>

Plus, IMO, those two have the best OP's. "SWEET DROPS" by PUFFY (AMIYUMI) for Usagi Drop, and "spiral" by DUSTZ for Blood-C. Can't wait for the full versions! \m/
I've just watched the first ep of Mayo Chiki, Blood C, and Baka to Test to Shoukanjuu 2, and all of them seems interesting
thanks kaito for the userbar
16.09.2011 SCANDAL Asia Tour 2011 「Baby Action」
16.03.2013 - SCANDAL LIVE IN SINGAPORE 2013 
28.06.2014 - 29.06.14 - SCANDAL ARENA LIVE 2014 「FESTIVAL」
08.05.2015 - SCANDAL WORLD TOUR 2015 「HELLO WORLD」 - Singapore
Join IDSH FB Group (PM me so I can accept you!) :
https://www.facebook.com/groups/141565765907454/
Ryder Blade
Indie Artist

I totally forgot that a couple of the animes I've been waiting to watch are airing right now..xD

Ikoku Meiro no Croisee
IdolM@ster
Uta No Prince Sama

R-15 and Kuttsukiboshi also seem rather interesting..The latter doesn't air til next month though. D;

alnet88
Caless Student

there's always so many of them each season, and i always try to watch at least the first few episodes but sadly, i've only watched a few. i like mayo chiki, dantalian, ikoku meiro no croisee, mawaru penguin drum (weird but entertaining i guess), usagi drop (cute!), kamisama no memochou, no.6, yuruyuri, sacred seven, itsuka tenma no kuro usagi, r-15 is a maybe (might wait for bluray), and blood-c (haven't been too impressed yet, we'll see after episode 3)
But yea, as you can see, I watch alot of anime and have a wide genre of interests
I love Mami's reactions to everything
greyithaka
Caless Student

there seems to be heck lot more this season than last season. I'm having trouble catching up this time. I'm currently watching Mawaru Penguindrum, No.6, Sacred Seven , Kamisama Dolls, Baka to Test, Usagi Drop, Nurarihyon with Hanasaku, Ao no Exorcist and Nichijou from last season.
Permissions in this forum:
You cannot reply to topics in this forum