Go to page :
1, 2

The last game I played in my hand phone was Flappy Bird~
Right now, I don't play mobile games anymore.
내곁에있어줘 ~ Stay next to me...
Mami - Vector x Vexel by Me! :D
MAMI | TOMOMI | HARUNA | RINA
hana_no_koi
Shiroten Performer

I play "Don't Tap the White Tile"
That's about it. But if anyone can recommend some games, I'm all ears!!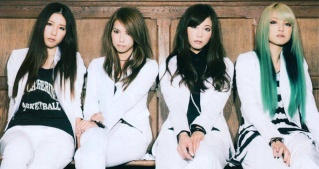 Stay Standard My Friends  
Jikan~
International Performer

uhm...well I rarely use pc since my brother is 'always' into it...
so I'm stuck with my phone which I could limitedly customize (I had an android,I had root it and cry)

sooooo when I had android I used to play 

DEEMO(it was like cytus and stuff but a mixed one and it has storyline which I could unlock(cheat needed bc I can't purchase the other songs))

love live (I need some stuff to configure it since I rooted my android phone back then and yeah I can't play it)

otome games (pls dun judge XD)

I love pasta (this was funny)



now on my iPhone...

I play...lumosity XD it isn't even a game idk. XD
bad-apple
International Performer

Quiz RPG/The World of Mystic Wiz 
It's a fun RPG game that based on answering to trivia questions, nice game to those who enjoy doing quizzes.
Other game I enjoy playing is Geometry Dash, although it makes me mad sometimes, it's fun nevertheless
"For us, the band is more like "life" to us than it is a "job." We're wonderful friends who are sharing life that only happens once." -Rina
TheMoonlightSakura
Shiroten Performer

Anyone in the SCANDAL community who plays Fate/Grand Order? *laughs*
Aniplex USA has already released an English version of the game but I'd rather stick with my JPN account.

If anyone has an account, feel free to add me! I think I have 2 more slots to accept friend requests.
IGN: Hinako (in Katakana letters)
ID: 361, 499, 997
~ I'll never see you again
But the day I'll be able to forget you will never come
I want you to pass on
The dream I couldn't understand to your next partner ~
- SCANDAL | OVER -
I'm playing Final Fantasy Brave Exvius :D
Nick; Hiten
ID: 202,578,604
jona DJ
International Performer

i don't play games on my phone lately. all i have on my phone is 1010!, "Agent A" - some random mystery game that's waiting to be updated (because i've finished all the stages available), some other stuffs ketchapp made, andd.. YES,,, THIS MUST BE THE BEST GAME EVER --> GODVILLE
it's not exactly a mobile phone. it's more like a 'website game'.. i don't know what to call it. you can play it here, there's an app too to play it on your phone:
www.godvillegame.com
a little about this game: you know when you play RPG games, there's a 'god' who gives you quests to finish and all? now, you get to be that 'god'. you can make your own hero, it will go on quest, level up, etc. on it's own, and you can do anything to him. You can command him to take on quest, go to the pub, even to die LOL. you can punish him, or encourage him, send him to battle arena, and so on. check it out yourself! (i swear i'm not being paid to say this to you)
i have two account, the godnames are: "flower of dido" and "The organization"
feel free to add me. you can PM me too if you run out of invites and want me to invite you
anyway, i run out of things to play besides godville. can you recommend me a puzzle game or anything that you don't have to play everyday?
me: GENKI DESU~
thinking about SCANDAL may cause extreme blushing, increasing heart beat rate, crazy actions, exhausted from jumping like a kid, unstoppable weird laughs, sudden excitement, and freaky things that you'll wish you had never done that
RandomAsianDude8
Caless Student

Well, The last game I played was Pokemon Go xD
But I suggest playing Into the Dead!
Its a great zombie game with nice graphics and surprisingly not heavy as compared to other such games
SHAKE IT, BABY! SHAKE IT!
At the moment, I'm playing PUBG. It's not bad for an FPS on a smartphone, just a shame it drains my battery so fast.
SCANDAL:
Sexy
Cute
Adorable
Noble
Dynamic
Amazing
Lovely.
Haruna, Tomomi, Mami and Rina. Everyday is bright because of you ladies. Thank you. 
rikitasu
Indie Artist

Some of the mobile games that I enjoyed the most were Guns Girl - School DayZ, My Horse Prince, Notice me Senpai and rpg games like Hide and Seek [Story of Dorothy], SOL: Stone of Life EX and Dungeon Quest.

The only game in my phone right now is School Idol Festival (Love Live anime series official game) because it requires a lot of space in my phone so I deleted all my other games.
Riri_bear
Caless Student

Want to bulid a team with pubg? Btw i would not be active anymore untill next wednesday.... Kind of busy~ 
 sorry...
I would drop my nickname if anyone interested!
Go to page :
1, 2
Permissions in this forum:
You cannot reply to topics in this forum