Go to page :
1, 2, 3

truffles
Mainstream Artist

I think Goku is the strongest..... .uhuh.well it's just for me though :D .uhuh.
Otaku_Bertz
Caless Student

Well' If guko exceed the Super Saiyan God Form that will be the ending of DragonballZ.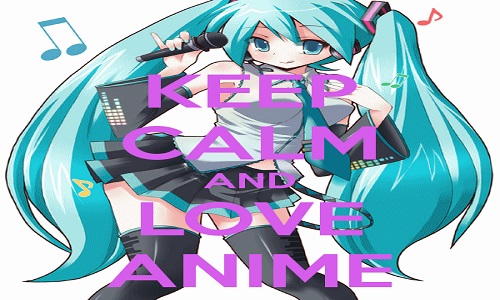 Third Sun
Shiroten Performer

hmmm... maybe tsuna from katekyo hitman reborn
maybe he cant destroy planets, but he is faster than light....

but u cant of course compare him to any DBZ character, i just wanted to introduce some new characters here xD
Jikan~
International Performer

mine will be always Son Goku  .rage.  < super saiyan
                                                    ♫ ♪ "Life is a waste when you're all alone 
                                     My smiles and tears shine brighter because I have you" ♫ ♪
                                                                -Everybody Say Yeah!
Hiei
International Performer

Son Goku.

"GOKU wins.  Screws attack's "assumption" was a mistake sadly going towards superman newbies. I hate superman and I want to start out by saying, no one knows exactly how powerful SS3 Goku is, as power levels stop being officially tracked after the Frieza saga, where Goku is stated to have a PL of 150 million. If you want my opinion on how I think his power scales up till the end of GT, you need only look at my sig. I will not attempt to use my fanmade power levels in a matchup like this though.

 First, I think it's important to define what a power level is. An ordinary human has a power level of 5. It takes 27 PSI to crack open a human skull. In the first episode of Dragonball, Goku has a power level of 10. In that episode he is hit by a car and shot in the head by Bulma. Even a shot from a 9mm gun is over 30,000 PSI. Goku did not even bleed from that shot. The difference of 5 to 10 is a LOT more than double. This trend continues when Master Roshi blows up the moon with a power level of 140. The moon is about an 83rd of the weight of the Earth in mass. That's over 150 sextillion pounds worth of mass destroyed in a single shot. That is less than Pre Crisis Superman has been shown to lift with 1 arm, when he lifted 4 septillion pounds. Even so, it's an important thing to note.  It appears power levels do not scale linearly. It seems that each power level is more significant than the previous. If this pattern continues indefinitely, it's possible Goku is stronger than, or at least as strong as Pre Crisis Superman as early as the first episode of Dragonball z with his power level of over 950.

During his fight with Vegeta, Vegeta threatens to blow up the Earth with a power level of 18,000. Some think that is a bluff, I think that would be out of character with Vegeta's personality, but that's another debate entirely.  Anywho, with the way power levels increase in DBZ, by the end of the Frieza saga Goku was likely capable of mass destruction on a galactic scale. Which brings me to my next point. Some will call this next point non-canon in the extreme as this is a movie reference. If you wish to do that, that's your choice. I do believe the movies follow the same "rules" as the anime/manga though. There is actually one power level stated to be higher than SS Frieza saga Goku. According to V-Jump magazine, LSS Broly has a power level of 1.4 billion.  Broly destroys the entire South Galaxy in his movie. That's a rather misleading term though, and probably doesn't mean what you think it does. In real life, a galaxy is 50-100 billion planets. There are about 600 sextillion planets in the observable universe. The South Galaxy in DBZ is not a typical real life galaxy; it is one quarter of the universe. So assuming our universes are the same size, Broly destroyed about 150 sextillion planets in one blast. I believe it's been shown that at higher super saiyan forms, possibly as early as FPSS, Goku is stronger than Broly. As a super saiyan 3, Goku is certainly more powerful than Broly, and super saiyan 3s have been shown to be able to break the laws of reality. So it's likely that SS3 Goku could destroy the universe, maybe even reality itself.

 Now to cover speed, this is a fun one. On foot Superman cannot reach lightspeed. The Flash was shown to be faster than Superman in a footrace, as mentioned above. If the Flash ever reaches lightspeed he joins with the speedforce, which he clearly didn't in that race. So he didn't need to even reach lightspeed to beat Superman. Superman appears to be able to fly faster than lightspeed though, as traversing our solar system in a few minutes would require a little more than lightspeed, since the distance from the Earth to the Sun is 7 light minutes.  How fast is Goku though? Well, there's only two good events that you can use to measure speed in DBZ. One is the kamehameha wave from Cooler's Revenge. In about 10 seconds, Goku's kamehameha wave reached from the Earth to the Sun, making it about 50 times faster than the speed of light. Therefore, anyone that can dodge SS1 Goku's kamehameha wave, or even see it, has to be at least 50 times faster than the speed of light. Why is seeing it important? In DBZ, there are many times that the characters move faster than other characters can see. So basically, any villain post SS1 that can keep up with Goku can move at least 50 times faster than lightspeed.  The other case is a little more extreme though. When Vegeta uses The Final Flash against Cell. It's clearly shown that his blast leaves our solar system and explodes on a far away planet/star. The closest planet to our solar system is 10.5 lightyears away. That's 31556926 light seconds. It got there in only 20 seconds, therefore The Final Flash moves at least 1577846.3 times faster than lightspeed. And that was just ascended Super Saiyan Vegeta. Keep in mind perfect Cell saw this attack coming, yet is unable to see SS2 Gohan's movements. And SS3 Goku is obviously far stronger and faster. I don't think Goku would even need to transform to beat Pre Crisis Superman. He could likely kill him with a single finger.

To put another nail in the coffin though, let's talk about fighting skills.  Goku is a world champion martial artist that continuously trains to better himself. Many times he has fought evenly with beings of similar or greater power. There is a time when Pre Crisis Superman loses his powers. During this time he has a boxing match with Muhammad Ali. Superman loses without landing a single blow, due to his lack of fighting skill. He has been trained in martial arts by Batman, but he is no world class fighter. Superman is also not used to actually fighting an equal or more powerful opponent at faster than light speeds.  If Goku's power level increases at the same rate till the end of DBGT as it does till the end of the Frieza saga, as a SS4 Goku would have a PL of roughly 939 Quinoctogintillion. For reference that is a 260 digit number. A PL of 14,600 is required to destroy an earth sized planet. There are about 2 nonillion earths worth of mass in the universe. That means SS4 Goku can destroy the universe about 32 Octosexagintillion times over. There's a reason they made Goku a god at the end of GT."

(c) Jared Porchea

Anyway, don't ask me to explain his points elaborately, i can not.
In the morning, let the sun give you enough warmth which my love fails to do. And at noon, let the wind carry my felicitations and bring it to you. With louder sounds, bury it more, until only our hearts can hear that song which plays only between the two of us. If possible, make the night darker until our emotions are radiant enough to be seen. 

This clock which ticks differently on the two of us, hasten its pace so that our paths may converge in the future. This clock which fills me with sorrow as it reminds of how impossible it is for me to even see you, hasten its pace so that my sorrows would be drowned. Let me sleep therefore, so that I could prepare for tomorrow, as I did today, in making these thoughts and aspirations materialize. So let me sleep then, so that your presence would give me hints in accomplishing these goals.
***
QUEENS DON'T REACH THE TOP JUST BY BEING CUTE
yamiq_26
Caless Student

What about Haruhi Zuzumiya!? Her friends does every effort to keep her from finding out that she's a god.. although, the show never really shows how powerful she it, but it is hinted that if she finds out, she can changes everything with a snap of her finger.


Last edited by yamiq_26 on Sun May 25, 2014 10:02 pm; edited 1 time in total (Reason for editing : spelling correction..)
kabayanas
Caless Student

The Most Powerful anime i think main character like Naruto (Naruto) Monkey D. Luffy (One Piece)
Crei
Indie Artist

HANDS DOWN its Okabe Rintarou from Steins;Gate!

because of all the things he did for his friends. beats any superhero/ninja/something anyday.

plus the concept is more FACT than fiction which is scary as hell.
Koi no Kajitsu
International Performer

Of course it's Saitama from One Punch-Man! He beats ANYONE with just one punch! (ง'̀-'́)ง
Go to page :
1, 2, 3
Permissions in this forum:
You cannot reply to topics in this forum