M_M
Shiroten Performer

Congratulations GeoFreak!!
Timo's bass for dinner!!
I WANT!!!!!
rockmonster
Caless Student

Since I missed this project... to which address can I send a fan letter to SCANDAL myself?
CasRayb
Caless Student

Congrats GeoFreak!

320x200: Very creative way to decide to a winner. Thanks for all your hard work!

If you didn't watch the video to decide the winner, 320x200 mentions he got a ton a letters. I wonder if there will be enough to get a SH / SS mention in one of SCANDAL's blogs or tweets....
Congrats to GeoFreak and many thanks to go to Sam for being so awesome and making the community even MORE AWESOME. Thanks again for the hardwork and congrats to the winner!

Ps: creativity level on the draw: over 9000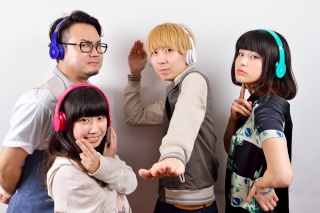 320x200
Mainstream Artist



Social networks: Twitter, Facebook
Permissions in this forum:
You cannot reply to topics in this forum