zippop_tomo(Ryan)
Caless Student

PASTE INTO NOTEPAD FOR THE ORIGINAL SPACING.. TOMOMI ROCKS \m/
_____________________________________________________________________

Intro:
|-----------------------------------------------------------------------------------|
|-----------------------------------------------------------------------------------|
|--------------------2(x4)-3-3-5-5-----------------2(x4)-0(x6)-2-3-5-5-5-5-7-9-5/3--|
|--3/15\3-3-2-0(x4)------------------3-3-3-2-0(x4)----------------------------------|


Verse I:
|------------------------------------------------------------------------------------|
|------------------------------------------------------------0-------------------9~--|
|--3----5--7------5-------2-3-----5--7-------------2-3--5-2-----0-2-2-3(x4)-2-/8-----|
|--------------5-----3-3----------------5-5--7-7------------0------------------------|


Chorus:
|---------------------------------------------------|
|---------------------------------------------------|
|--3(x4)-5(x4)-2(x4)-------0(x4)-5(x4)--------------|
|--------------------0(x4)-------------3(x4)-1(x4)--|

|---------------------------------------------|-------------------------------------------------|
|---------------------------------------------|-------------------------------------------------|
|--3(x4)-5(x4)-2(x4)-------0(x4)-5(x4)--------|----------------2(x4)-0(x7)-2-3-5(x5)-5-7-9-5/1--|
|--------------------0(x4)-------------3(x4)--|--3-3-3-2-0(x4)----------------------------------|


Verse II:
(Instrumental)
|--------11-12~-----------------|------------------------|
|--11/12--------10/12-10-9------|------------------------|
|--------------------------10~--|--3--3-5--7-------------|
|-------------------------------|------------5--5--7--7--|


Chorus:
|---------------------------------------------------|
|---------------------------------------------------|
|--3(x4)-5(x4)-2(x4)-------0(x4)-5(x4)--------------|
|--------------------0(x4)-------------3(x4)-1(x4)--|

|-----------------------------------------------------|
|-----------------------------------------------------|
|--3(x4)-5(x4)-2(x4)-------0(x4)-5(x4)-----------10~--|
|--------------------0(x4)-------------3(x2)-3\9------|


Interlude(?) [Mini Solo? LOL]
|--------------------------------------------------|
|------------------------0-2(x4)-------------------|
|------3(x4)-5(x4)-2(x4)---------0(x7?)-2-3-5-5-5--|
|--3-2---------------------------------------------|


Bridge:
|------------------------------------------------------------------------------------------------------|
|------------------------------------------------------------------------------------------------------|
|--3-5-6-6-6-----3/8--5\-----1-3-3/5-5-5-----1-----------2-6-6-----3/8-5\-----1-3-3/5-5-5-------2/14~--|
|------------3-6---------1-3-------------1-3---3-3-3-3-6-------3-6--------1-3-------------5/15\--------|


Chorus:
|-----------------------------------------------------------------|
|--------------------------------------------------------5--------|
|--0-5---2-3(x4)-5(x4)-2(x4)-------0(x4)-5(x4)-------5/6-------8(x4)--|
|------3---------------------0(x4)-------------3(x4)--------------|

|---------------------------------------------------|
|---------------------------------------------------|
|--3(x4)-5(x3)--2-5-6-7-----------5(x4)--------10~--|
|-----------------------0--5(x4)-------3-3/10-------|


Outro:
|--------------------------------------------------------------------------------------------------------------|
|---------------------------------------------------------------------0-1-2------------------------------------|
|--2-3(x4)-5(x4)-2(x4)---------2-3(x4)-5(x4)------2-3(x4)-5(x4)-0-1-2-4----------------3(x4)-5(x4)------------10------|
|----------------------0(x4)--------------3(x7)-----------------------------0-0-0-------------3(3x)-3/10-----3\1--|

 .shout. LOVE IS TWO HEARTS BEATING AS ONE .shy. 
Myo-Hwa
Indie Artist

Why is this one
exactly the same
as the bass tab by Hessler/Mikan, beside the fact that the closing phrase "tabbed by Hessler" is not included?
zippop_tomo(Ryan)
Caless Student

Yeah you're right!*Credits to the Owner* i post this to make the other fans find tabs easily..
 .shout. LOVE IS TWO HEARTS BEATING AS ONE .shy. 
Hmm, this sticky already available, so you could found any chords & tabs easily..
https://www.scandal-heaven.com/t941-list-of-all-tabs-in-scandal-heaven
http://alinea-mind.blogspot.com/
...経験って苦いものでしょう? (SCANDAL- Pride)
You thanked this post! -
Thanks received by this post:
Message reputation : 100% (1 vote)
This and all other bass tabs you posted already exist here in the forum(click
here
for the index). Everything will be deleted. Please look into the forum more before posting stuffs.
And it's bad that you didn't even credited in even one of the thread, especially most of those tabs you posted was made by a member of this forum.
CLOSED.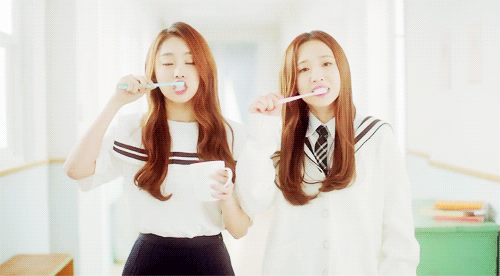 ---------------------------
I am now an inactive admin.
I can still be around from time to time if my help is needed, but for urgent matters you can contact the
SH Staff
||
FORUM RULES
||
Avatar and Signature Rules
||
Donate and help SH
||
SH Link Index
||
Permissions in this forum:
You cannot reply to topics in this forum