SCNDLZero
Caless Student

Erick M
International Performer

Perfect, the shading and the detail are really amazing
especially for Tomomi and Mami.
Just a little things is Rina is kinda look too thin and her hand look a little too short. Haruna need a little bigger eyes and bigger smile.
But honestly the drawing artwork is still very amazing

Please don't take my jokes too seriously
Enchengo
Caless Student

Awesome!
Kazu-x-Haz
International Performer

Pretty Cool!
で私を訪問:
Fadeless Gazette - 
http://www.fadelessgazette.com/

Monochrome Heaven -
http://www.monochrome-heaven.com/
Last.FM -
http://www.last.fm/user/Kazu-x-Haz
Tumblr: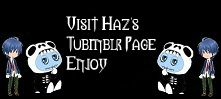 Pls Leave a Message in my visitor message for my Flag Counter
https://www.scandal-heaven.com/u9514wall
 <---- Click
>>>>Official SCANDAL HEAVEN Group Last.Fm
Gaiachong
Shiroten Performer

this look cool how much time it take you ?
SCNDLZero
Caless Student

Almond Crush Team 
@kakotov
spannershark
Caless Student

Nice drawing. Thumbs up
Yoshiko
Shiroten Performer

Awesome artwork
Permissions in this forum:
You cannot reply to topics in this forum