Schwarkzky
Caless Student

i think shes having an endorsement from hair color stuff... it looks really cool for her!!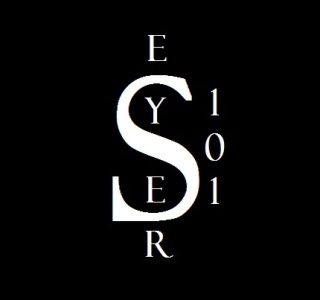 SEYER101
Schwarkzky
Caless Student

Oh. Why then without the aid of Risel? XD
bad-apple
International Performer

lol 

that screenshot came from scandal in the house pv
"For us, the band is more like "life" to us than it is a "job." We're wonderful friends who are sharing life that only happens once." -Rina
Schwarkzky
Caless Student

Oh, okay. Then, what's up with Mami's hair color? It's darker than before.

MamiXHaruna
Mainstream Artist

Schwarkzky wrote:
Be careful next time guys on posting that pic. Put it in a spoiler as much as possible! I'm nose bleeding
  every time I see that Hot pic of Mami.
To answer your question, I think it is just a visual effect. You can see in that particular scene of Scandal in the House MV that Mami changes her hair color atleast 3 times in 2 seconds.
skywing-SM
Indie Artist

It's probably darker to put emphasis that MAMI often change her hair colors. That is probably one of the most well known (and most noticable) trivia about her, which is put into play in the PV. Tha CANTA shampoo is also a trivia that MAMI is actually the one who designed CANTA in the first place (it's an old info, so cmiiw lol). So it's a double trivia XD
Honestly, Imho, the PV is some kind of a collection of SCANDAL-trivia put into a song (don't get me wrong, it looks GREAT :D). cmiiw though. This probably something that filmmakers can explain better lol.


Last edited by skywing-SM on Wed Oct 16, 2013 3:19 pm; edited 3 times in total
Schwarkzky
Caless Student

Oh, sorry. Well, I'll be careful next time.
Thanks!
So, it's just the visual effects, huh ...
LOL.
Schwarkzky
Caless Student

@skywing-SM: Oh. Well, WHOA! Seemed like ten trivia to me. XD
I think it's effect in the PV.. she cut her hair, but the color is the same(blue) again..
wolonggong
Caless Student

Last video clip I saw her in which was from about 5-6 days ago, her roots are showing in the center and the blue isnt as dark.

Its around that time she normally gets a change anyway isn't it? 3-5 months.
Answer:
-OP's picture is a screenshot is from the SCANDAL IN THE HOUSE PV
-They're playing on the fact that Mami often tends to change her hair color. She could probably advertise for hair coloring products! For the hair coloring, it's just digital editing effects, like the majority of that music video haha.
Permissions in this forum:
You cannot reply to topics in this forum