Go to page :
1, 2, 3

1. Nube (Am i too old?? Lollzz xD)
2. K-On! (Keep moe rock'n! 
)
3. Akatsuki no Yona (Love, blood, and drama!!!)
.love.   HAIL QUEEN M!!!   .love. 
SCANDAL INDONESIAN FANS
Indonesian fans who are interested to join our SCANDAL INDONESIA FANS group on LINE please feel freely to PM me 
Luck318
Caless Student

1. Cross Ange: Tenshi to Ryuu no Rondo
2. Another
3. Mirai Nikki
4. Akuma no Riddle
hana_no_koi
Shiroten Performer

My top 3 has to be: 
1: Fairy Tail
2: Akatsuki No Yona
3: Kuroko No Basuke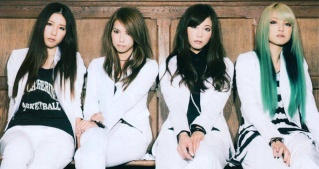 Stay Standard My Friends   .cool.
GazRZ
Caless Student

Now this is a topic I can get behind :D

In no particular order:
One Piece
Love Live
Fairy Tail
Dragonball (all)
K-on
and Naruto

there are more but these are my top 5
"Kimi wa hon wo yomu, 
Watashi ga yomanai hon wo yomu, 
Kimi wa hon wo yomu
Watashi wa sono kansou wo kiku, 
Kimi ga yonda hon wo, 
Ganbatte watashi mo yomu
Kimi ga yonda hon wo, 
Sukoshi zutsu watashi mo yomu~"
  ~ Hon Wo Yomu ~
Go to page :
1, 2, 3
Permissions in this forum:
You cannot reply to topics in this forum