Go to page :
1, 2

AishiteruTomomi
Caless Student

where is the vid....
and the other vid is good....
wow....
\
L and TOmomi
muxiclover17
Caless Student

.... good thing you know how to play their songs !!!
.hail. .hail.
... now i can play their songs too !!!!
thanks a lot !!!
BANZAI !!!
.clap. .clap.
jc8721
Shiroten Performer

gitahboy
Caless Student

thx shall try now to see how it sounds =D
machentuchen_08
Caless Student

THANK YOU VERY MUCH! .clap.
Yedz~
Mainstream Artist

umhmmm...If I play it on a simple guitar will the sound be just exactly as that? or the tune of the guitar would sound a little bit different from the electric guitar?


Last edited by Y.M.S.A.~ on Fri Mar 18, 2011 11:29 am; edited 1 time in total
Will definitely sound different from an electric. But hey you can create an acoustic version!
Yedz~
Mainstream Artist

ah..i see,so that's why I thought that I made the wrong tabs!But I was wrong it really is different! Thanks Tsun~
tuvelink
Caless Student

This is a mami chord use..??
i need your answer pleaseee....
hitokiri347
Caless Student

thanks for the chord... 
Seikyou
Shiroten Performer

Mitchan
International Performer

Thank you!!
Excellent tabs and chords!!
yukime213
Indie Artist

Thanks for the Chords finally after a year i saw this thread :D

Thanks so much tsunvun89  .clap. 
SCANDAL is LOVE.love. .love. .love.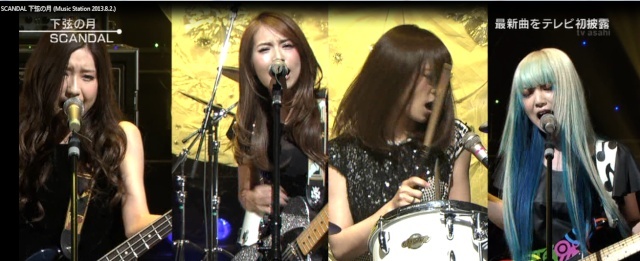 Go to page :
1, 2
Permissions in this forum:
You cannot reply to topics in this forum