matcha_tea
Indie Artist

Travel around the world and meet SCANDAL personally,
open up mind own business and become internationality well known
Ryuuseigun_39
Mainstream Artist

-Meet SCANDAL personally (as well as my other favorite artists)
-Visit Japan, Singapore and the Maldives
-Perhaps retire in Japan and meet a cute girl there
Sukyandaru desu~!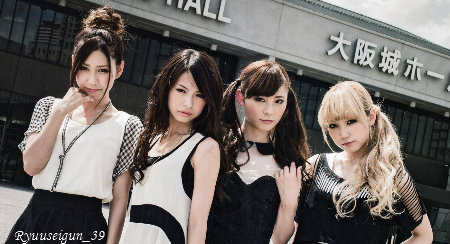 Mamitasu no Yuuya-kun
Shiroten Performer

My ultimate dream: Be happy
kuriya17
Caless Student

I wish I'm a guy instead
lol is that a dream? well, I think it is! hahaha
Anyway, dreams, hmmm, seriously, I still don't know. T.T
I'm still confused and still don't know what plans should I pursue.
It's like everything is still cloudyyy T.T
But I'm hoping I can meet Scandal, T-ara and be a successful businessperson someday.wow.
to be a multimedia star heck i'm just kidding hehehehehehehe


live in Japan or Korea
                                                    ♫ ♪ "Life is a waste when you're all alone 
                                     My smiles and tears shine brighter because I have you" ♫ ♪
                                                                -Everybody Say Yeah!
Shanipika
Indie Artist

Dreams..... Still dreaming to find myself a real dream....
To fix myself a goal.... 
Something that I want.
My mind is so confuse. I can't even know what I want.....
I don't even understand my own thought sometimes.....
It would be nice to meet Scandal but... that's not a dream?
It's just something nice  that could happen if an occasion comes to me....
And having a dream... a goal....
Mean that you have to work to reach it if you really want it....
And I also still don't know how much i could do....
I guess i can only say that for now :
I dream of finding myself a real goal to reach, to be loved and happy in life
And to know what I want.....
menadorui
Mainstream Artist

I want to learn new languages, all languages in asia
Hiei
International Performer

To graduate and get a stable job. I believe that's an indispensable requirement. For if I can do that, I'll be able to work hard and dream for other things.
In the morning, let the sun give you enough warmth which my love fails to do. And at noon, let the wind carry my felicitations and bring it to you. With louder sounds, bury it more, until only our hearts can hear that song which plays only between the two of us. If possible, make the night darker until our emotions are radiant enough to be seen. 

This clock which ticks differently on the two of us, hasten its pace so that our paths may converge in the future. This clock which fills me with sorrow as it reminds of how impossible it is for me to even see you, hasten its pace so that my sorrows would be drowned. Let me sleep therefore, so that I could prepare for tomorrow, as I did today, in making these thoughts and aspirations materialize. So let me sleep then, so that your presence would give me hints in accomplishing these goals.
***
QUEENS DON'T REACH THE TOP JUST BY BEING CUTE
JzO
Caless Student

Here's mine

Me and my friends(we are all girls) are making a band and someday we want to perform in japan and we want to meet SCANDAL.

Hehe
tonymiller
International Performer

@JzO

Awww, I hope you get your dream, I have played in bands since I was 14, but nobody famous.
                                                    ♫ ♪ "Life is a waste when you're all alone 
                                     My smiles and tears shine brighter because I have you" ♫ ♪
                                                                -Everybody Say Yeah!
To graduate... And have a good stable job... And too meet SCANDAL someday...
............
 One of my main dreams is to go to Japan and get Married to a cute Japanese guy, and have children with Japanese names.

Actually mc ~ and I had the same. Dream 
Permissions in this forum:
You cannot reply to topics in this forum