samn
Mainstream Artist

Hi minna-san
Let's share about your rides here
Here is mine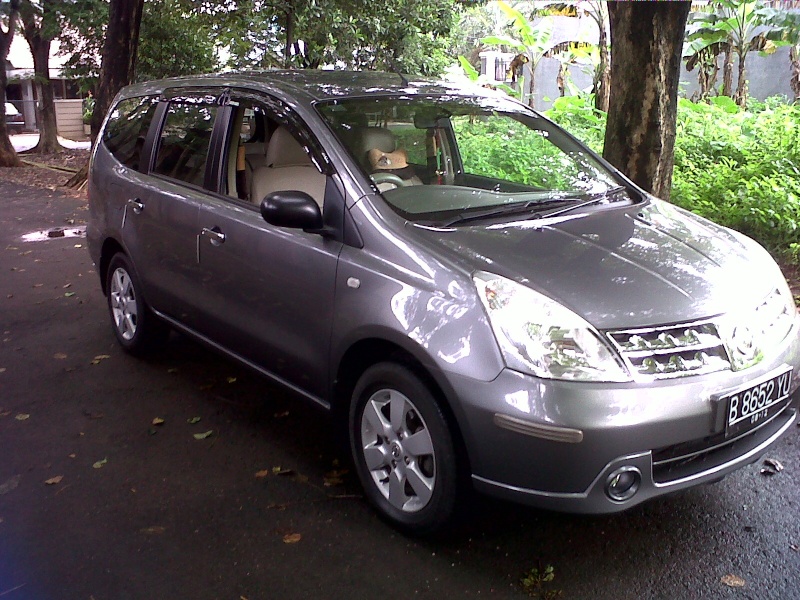 Nissan Grand Livina 1,5CC
I have it for few years
here more photos
Spoiler:
tenjounokaze
Indie Artist

My ride is a 2006 Ford Mustang - just celebrated its 47000th mile on the road (that's 75,639 km) .wow.
License plate # = AOZORA 7 ("Blue Sky 7")
独りきりなんて、人生勿体無い
Life's a waste if you're all alone. (SCANDAL,
Everybody Say YEAH
)
Need help with Japanese? - Be sure to visit my Japanese thread:
Class is now in session!
My Ride is a Red Honda Blade.. It's bought on 2009..
Sometimes I use Gold Toyota Avanza too..
thanks kaito for the userbar
16.09.2011 SCANDAL Asia Tour 2011 「Baby Action」
16.03.2013 - SCANDAL LIVE IN SINGAPORE 2013 
28.06.2014 - 29.06.14 - SCANDAL ARENA LIVE 2014 「FESTIVAL」
08.05.2015 - SCANDAL WORLD TOUR 2015 「HELLO WORLD」 - Singapore
Join IDSH FB Group (PM me so I can accept you!) :
https://www.facebook.com/groups/141565765907454/
Sensai Steve
International Performer

At the moment I'm driving a royal blue Ford Fiesta ST.

She's my baby. Manual gearbox and 16,500KM on the clock.


Writers Catalogue

Where The Rubber Meets The Road (2013, Scandal Fan fiction).
Front Page (2013, Scandal Fan fiction).
To The End Of The World (2014, Scandal Fan fiction).
The importance Of Being Piper (2015, Fallout 4 Fan fiction).
From The West To The East (2016, Fallout New Vegas Fan fiction).

Growth (2016, Novel)
A New Beginning (2019, Novel).
A New Beginning 2: By The Blood Of My Enemies (2019, Novel).
A Tale Of Two Sisters [Part 1]: The Ballade Of The Dark Queen (2020, Novel).
A Tale Of Two Sisters [Part 2]: The Song Of Male Desire (2021, Novel).
One Night Only (2023, Novel).
A Tale Of Two Sisters [Part 3]: A Hermit Out Of Her Shell (TBA-2024, Novel).
Permissions in this forum:
You cannot reply to topics in this forum