Hobbies:
Cosplaying, Playing my piano, drawing some manga, and eating lots of food 
SCANDAL
RINA IS MY BIAS!!!
eehbes
Indie Artist

Uhmmm..

Listening to hard rock/punk rock/hardcore/japanese music (50% jpop, 50% of said genres)
Playing guitar/bass
Playing videogames
Facebook
Read manga
Watch Anime
Sleep
Repeat
goto
Caless Student

My Hobbies:

Visual Arts (Sketch/drawing portraits)
PC Games, especially Borderlands series (high-five if you love Borderlands and Mr.Torgue)
Music (any genre, any kind of music that sounds good in my ears)
Browsing/Surfing the internet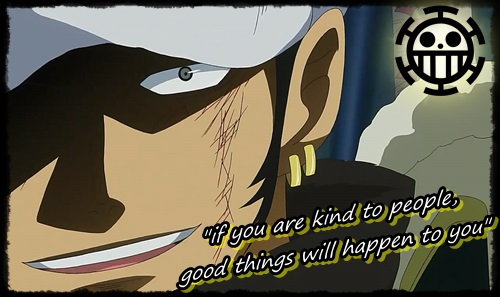 Bankai_Mami
Caless Student

Learning Japanese
Drawing
Learning Guitar
Tennis
Video Games
Writing
Trying to learn how to play Go, but failing... I can play Chess well though!
PPPeter
Indie Artist

@Bankai_Mami
Do learn Go, it is fun. And way to improve Your analytic skills, perception etc. I managed to get to ca. 9th/8th kyu, but have not played for quite a long time, so now I am not even close to that
Bankai_Mami
Caless Student

@PPPeter

Wow, that's really cool! I haven't found many people who wanna play Go with me though. It's hard enough to get many people to play chess but at least every establishment has a chess club so you can go find the people. I will keep practising!
PPPeter
Indie Artist

@Bankai_Mami
Yup, having no one to play with is biggest problem. You can always try to find somebody playing Weiqi /Chinese/ or Baduk /Korean/ as for few years back Chinese pro players were strongest one.
You can always try to play online - services like goKSG.com.
BTW - even history of development of Go in Japan is interesting - quite few twists and turns were there
@topic
Looks like I have to add Go as my hobby - shelved long ago, but still lingering and waiting to strike back, like Empire
FWMJ
International Performer

Playing Basketball. Have been playing since Primary School
Hiei
International Performer

In the morning, let the sun give you enough warmth which my love fails to do. And at noon, let the wind carry my felicitations and bring it to you. With louder sounds, bury it more, until only our hearts can hear that song which plays only between the two of us. If possible, make the night darker until our emotions are radiant enough to be seen. 

This clock which ticks differently on the two of us, hasten its pace so that our paths may converge in the future. This clock which fills me with sorrow as it reminds of how impossible it is for me to even see you, hasten its pace so that my sorrows would be drowned. Let me sleep therefore, so that I could prepare for tomorrow, as I did today, in making these thoughts and aspirations materialize. So let me sleep then, so that your presence would give me hints in accomplishing these goals.
***
QUEENS DON'T REACH THE TOP JUST BY BEING CUTE
hana_no_koi
Shiroten Performer

Well my hobby right now is playing music (if you consider that a hobby). I play nice group of instruments everyday, especially the ukulele!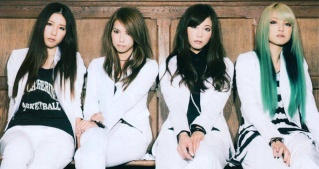 Stay Standard My Friends   .cool.
내곁에있어줘 ~ Stay next to me...
Mami - Vector x Vexel by Me! :D
MAMI | TOMOMI | HARUNA | RINA
Haikezeh
Caless Student

Watching Youtube videos, anime, videogames, walking while listening to music (walking instead of taking public transportation, so I go for 1 hour walks normally) & being lazy
1st Scandal Concert - Barcelona European Yellow Tour 21/09/16
Lindor87
Caless Student

Hmm Hobbies...
I used to craft alot due to Larp:ing, like leatherwork, sewing, latex-weapon making, characterbuilding.. And such, as I don't go to larps nowdays I don't craft, but I would still count crafting as one hobby.
Archery is another due to larps, traditional bow, no arrowshelf, no sights, just a bow an arrows. My bow is a reproduction of a Hungarian horsebow. Glassfiber-laminated wood instead of horn and sinew as used in old times. Its fun to shoot but I'm not in any club or so.
I recently picked up Photoshop again, havnt played with that since back in highschool (9yrs ago).
Poi!, all kinds be it fabric, LED, or fire-poi. Its probly the main hobby I got at the moment. And ofc listening to music while spinning.
Pc-games, kinda just felt less happiness from playing even thought I've done it kinda all my life... But that new star wars game seems fun, as does Mount and Blade 2; Bannerlord xD xD 
Sports; 
Played floorball untill I wrecked my knee and couldn't play at that level anymore (highest division in Sweden's juniorleauge). Still fun to watch and I tend to go to games as well.
Bujinkan Budo Taijutsu, but these last two years I havnt been able to go there as much as I've wanted due to workschedule. Only 1 time per week instead of 4 =(
Orienteering, in Sweden we have lots of woods, and our national orienteering federation have a yearly project called "the nature pass", you can buy a map (ther are loads off different map locations spread all over Sweden) that have about 50 marked controllpoints. Then you go out and find them in the forest! Usually you have from April to October to get them. 
Its no competition more like a introduction to outdoor life and off orienteering.
Hockey, as soon as the season starts I'll probly watch all the games of Brynäs IF, either on TV or live xD 
Anime/manga I have read/watched quite a few, but as its now I only follow, bleach, naruto and skip beat. Back in highshool we had a monthly Swedish version of shonen jump, but sadly they ended it back in 07 I think.  There was also manga mania and shojou stars but now they are all dead. =(
Permissions in this forum:
You cannot reply to topics in this forum