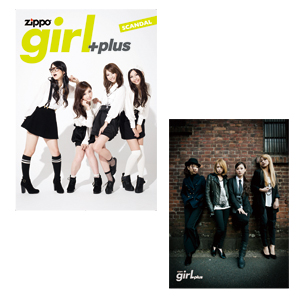 SCANDAL portrait photo book. Watch out for the evolutional girls band SCANDAL !
Size: A4 lengthwise 16P
*Please note that cancellations, exchanges and returns of non-defective items will not be accepted.
*We will not accept additional orders. Please note that each order will require a delivery and packing fee as well as a handling fee.
*Please note that the actual item's design, color tone and sizes may vary by brand.
*The actual total amount of payment converted into US Dollar and Euro will be displayed when you choose currency on the WorldPay credit payment site.
*Delivery date varies from country to country.
*Please note that above delivery schedule may be changed due to various circumstances such as stock status.
source:
http://www.official-store.jp/scandal-en/products/detail.php?product_id=29
http://www.cdjapan.co.jp/detailview.html?KEY=NEODAI-1923