Go to page :
1, 2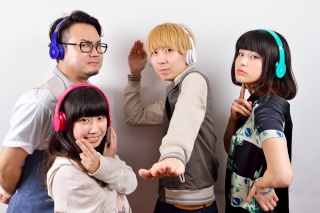 Reachie
Mainstream Artist

Resident Evil 6 and Dead or Alive 5
beepo
Caless Student

Borderlands 2
Guild Wars 2, but not gonna be able to play in NS >.<

BTW anyone knows what platforms Kingdom Hearts 3 will be available on?
https://www.scandal-heaven.com/t6459-purity-desecration-an-original-story
http://beep1234.deviantart.com/
Do give it a read, thank you!
https://twitter.com/beeeeepo
https://www.facebook.com/yj.ong.56
Just looking to make more friends!
~~~
Don't stop dreaming
~~~
The Guild Wars 2.. so close, yet so far!
I just want to become GW-nolife again
kaitanuva
Mainstream Artist

Grand Theft Auto 5 and Fallout 4
MamiSoul
Shiroten Performer

Bayonetta 2 and Smash Bros!
Fobbel78
Indie Artist

MamiSoul wrote:Bayonetta 2 and Smash Bros!
Me too
Thought about buying Smash Bros for 3DS but I'll wait for the WiiU version
tonymiller
International Performer

Third Sun
Shiroten Performer

mainly Monster Hunter 4 Ultimate ( can't wait for it :D )
but also a new advance wars for 3ds and probably Final Fantasy XV
Waiting for the newest Dead or Alive for PC. It was silently announced for PC some months ago and i really would enjoy it i guess. Played only the Console Version.
For 2015:

Persona 5
Resident Evil HD (The remaster that was originally on Gamecube)
Resident Evil 2 Revelations
Dead Or Alive 5 Last Round
Unknown Assassin's Creed game

And I still didn't get my Assassin's Creed Rogue yet. I'm really broke, at this moment.
Myo-Hwa
Indie Artist

I'm still waiting for Plants vs. Zombies 2 to be released for PC. I really liked the original game, so I was really excited when they were about to release a sequel... But only discover it supported Android and iOS systems exclusively, even until now.
「どうしてもいけなければ、どうするか?」
"Fremd bin ich eingezogen,
Fremd zieh' ich wieder aus."
Go to page :
1, 2
Permissions in this forum:
You cannot reply to topics in this forum