Go to page :
1, 2, 3, 4, 5

Yukirin chuu~♥
__________________________________________________________________________

Rina is for me the most beautiful of the 4
but Mami in many beautiful looks even more (ZIPPO section especially when it gets glasses
)
RINA vote, is the most photogenic
Almond Crush Team 
@kakotov
yhanika
International Performer

hard to choose .. but i like mami-chan ..
~ Mami x Haruna ~
tukangsate05
Shiroten Performer

for me...i like tomomi!! she's so cheerful and has cute voice...
Q : If you had been born a foreigner, what name would you like?
A : Kunponkankam Chanchabonobontabi ~~~
---

Kazu-x-Haz
International Performer

For me Photos of Rina or Tomomi have been nice.
で私を訪問:
Fadeless Gazette - 
http://www.fadelessgazette.com/

Monochrome Heaven -
http://www.monochrome-heaven.com/
Last.FM -
http://www.last.fm/user/Kazu-x-Haz
Tumblr: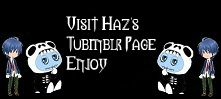 Pls Leave a Message in my visitor message for my Flag Counter
https://www.scandal-heaven.com/u9514wall
 <---- Click
>>>>Official SCANDAL HEAVEN Group Last.Fm
yhanika
International Performer

all of them .. most of all mami-chan ..
~ Mami x Haruna ~
Go to page :
1, 2, 3, 4, 5
Permissions in this forum:
You cannot reply to topics in this forum