Scandalous
Shiroten Performer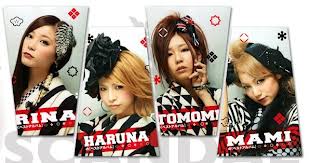 WoOt1337
Shiroten Performer

i know this thread is a bit older but does someone knows thats the font of the Block types in the Banner?


"Ich glaube mir selbst kein Wort. Ich warte immer auf meine Aktionen und Reaktionen und wundere mich dann." - Alexander Kaschte
Mitchan
International Performer

I'm interested in that font too .hmmm.
Permissions in this forum:
You cannot reply to topics in this forum