You thanked this post! -
Thanks received by this post:
Message reputation : 100% (3 votes)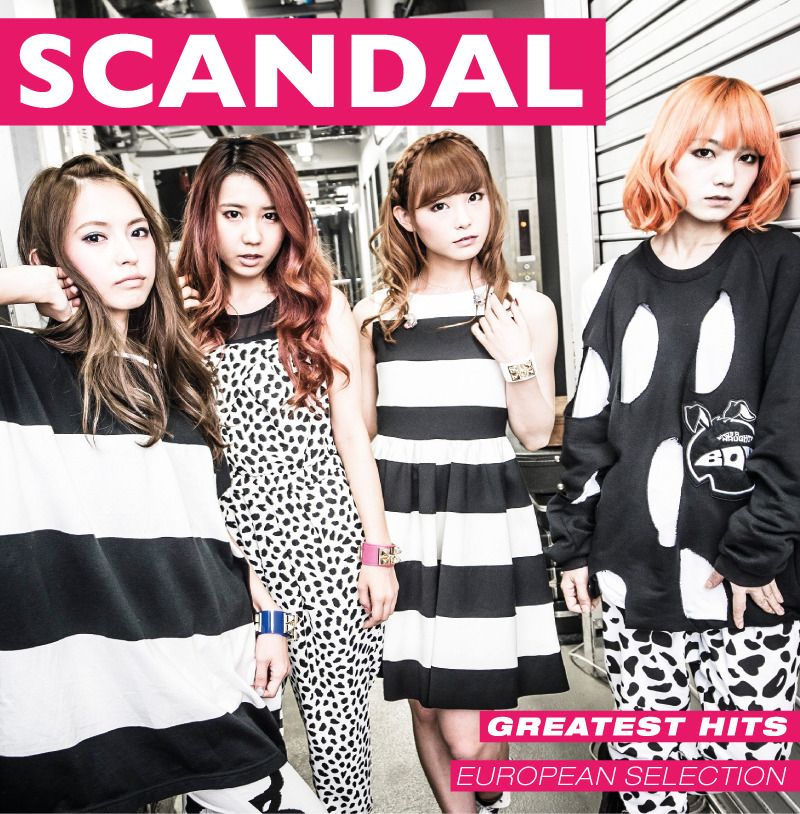 SCANDAL, will release a special collection of their greatest hits exclusively in Europe on 4 May 2015. The  album will be SCANDAL's first to not be released in Japan, and is instead exclusive to the UK and Europe. The collection features 15 tracks, including their feisty 2008 debut single DOLL – which has racked up over one million hits on YouTube – as well as seven of their top-ten chart smashing singles (Oricon Weekly Singles Chart) and four catchy pop-punk songs featured as theme-tunes and insert songs from popular Japanese anime.
This album will not be available for digital download or streaming.
Source
SCANDAL – GREATEST HITS TRACKLIST
01. DOLL
02. HARUKAZE
03. Midnight Television
04. Shoujo S
05. LOVE SURVIVE
06. Queens are trumps
07. SCANDAL BABY
08. Taiyou to Kimi ga Egaku STORY
09. KOSHI-TANTAN
10. Shunkan Sentimental
11. Awanai Tsumori no, Genki de ne
12. Kagen no Tsuki
13. Pride
14. SAKURA Goodbye
15. Sayonara My Friend
JPU Records Shop
Price 12.99 GBP
Amazon.co.uk
Price 12.60 GBP (free delivery in UK)


Last edited by Joshua10red on Wed Apr 08, 2015 10:02 am; edited 1 time in total