Go to page :

1, 2

Awanai Tsumori no, Genki de ne is my favourite intro followed by Departure then Take Me Out.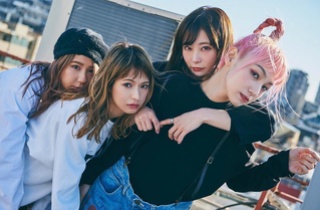 nicocurti
Caless Student

Departure, by far.


It just sound so charming!
strawhatcrew
Caless Student

take me out! 
and overdrive, nanka buttobase
Kagamimisan
Caless Student

Take me out and hello , love them so much !
hanautasancho
Indie Artist

My vote goes to Onegai Navigation. I witnessed it live, and was totally blown away
Mesutto
Caless Student

Kagen No Tsuki.

It can be played very well using fingerstyle with electric guitar.

3mania
Shiroten Performer

Shoujo S all day. And the first line " that's not what you were saying before" Perfect.
My fave intros in random order:
1. Over 
2. Burn
3. Mado wo Aketara
4. Kagen no Tsuki
Osakashnaide
Shiroten Performer

That Live intro for Hi-hi-hi at Budokan and Everybody say Yeah at Yokohama Arena.
Tuba
Caless Student

Hard to decide between Kagen no Tsuki and Take me Out.
libresse
Indie Artist

1. Onegai Navigation
2. Love Survive
3. Shunkan Sentimental
4. Awanai Tsumori no, Genki de ne
Go to page :

1, 2
Permissions in this forum:
You cannot reply to topics in this forum