confusedinupstatenewyork
Shiroten Performer

You thanked this post! -
Thanks received by this post:
Message reputation : 100% (2 votes)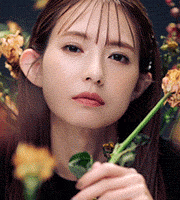 thoseguiltyeyes
Administrator

You thanked this post! -
Thanks received by this post:
Message reputation : 100% (2 votes)
FENDER WORKING MUSIC MIX

VOL.6: HARUNA, TOMOMI, MAMI (SCANDAL)

---

We will be introducing guitar and bass music recommended by musicians to listen to while working. Work from home while having fun and being surrounded by good music!
---
HARUNA's three chosen songs

1. 「Mela!」 Ryokuoushoku Shakai

This is a song that motivates you to start your day off before work. Fight songs sung by women can give so much power to fellow women.

2. 「All for you」 Janet Jackson

The top song that's been stuck in my head recently. I listened to it for the first time in a while since it would pop into my head at random, and it was very light and comfortable. Listen to it when you're on a break.

3. 「Some kinda love」 Loony

She's an artist I learned about while staying home. I've often played her songs as background music to create an atmosphere when taking self-shooting photos at home.

Message from HARUNA:

This was a period of time where I learned once more about production methods, distribution methods, and the fun of connecting remotely because we've had to stay home. It's still going to take a while before we can see each other at live venues again, but we want to make use of the enjoyment we gained during this time and send out music in all kinds of ways! It's also a time when many fears and worries about returning to everyday life emerge, but let's listen to music and stay positive!
---
TOMOMI's three chosen songs

1.  「Tsunagatta Music (Connected Music)」 Omoide Yarou A Team

It makes me feel like I can do my best in any situation.

2. 「Transformers」 TRICERATOPS

It makes me go, "I want to see TRICERATOPS live again someday!" and gets me motivated.

3. 「Lemon Candy」CHARA

CHARA has been a staple of the music playing in my room since I was a student. She's always supported me. You'll make progress on your work at home (*an arbitrary interpretation).

Message from TOMOMI:

I'm very much looking forward to being able to see everyone at live venues again. Let's take care of our health and enjoy new lives while not forgetting about our favorite music.
---
MAMI's three chosen songs

1.  「Menukidoori (Main Street)」  Ringo Sheena & Tortoise Matsumoto

A song that gives you the power to become a musical protagonist. It makes you feel like you'll be able to get through work in one fell swoop!

2. 「Wake Up」 Two Door Cinema Club

A song that gives you a good tempo to work through. The rhythm of the kick and snare drums will make your body move on its own.

3. 「Summer Soul」 cero

A song for when you want to work in a relaxed mode.It's also a song that makes you want to listen to it a lot from this point on as we head towards summer.

Message from MAMI:

Now's the time to keep your heart rich and healthy with the power of music, and I too want to continue doing so. May there be much music in everyone's new lifestyles.
2011.7.3 AM2 2012.3.28 SCANDAL vs BUDOKAN 11.3+4 QAT Tour @名古屋 11.10 Happy MUSIC Live 2012 2013.3.3 SCANDAL OSAKA-JO HALL 2013 2014.6.1 HNL Ekiden & Music 2014 6.2 Fan Meeting 2015 HELLO WORLD @ Paris - London - Essen - Chicago - MEX - LA - Anaheim 2016.1.12+13 PERFECT WORLD 5.21 Welcome Fan Meeting 5.22 HNL Ekiden & Music 2016 5.23 Farewell Fan Meeting 8.21 SCAFes 2017.7.14 47 Prefecture Tour @茨城 7.15 水戸 7.17 東京 2018 Special Thanks @NY - SF - Anaheim - MTY - MEX - Dallas 2022 MIRROR @Toronto - NY - Boston - Atlanta 2023 UU @ Fukuoka - Tokyo 2023.08.21 Sekai Ichi
confusedinupstatenewyork
Shiroten Performer

You thanked this post! -
Thanks received by this post:
Message reputation : 100% (1 vote)
Meph1766 wrote:Janet Jackson and CHARA are not available in my country.
JJ
Chara
Permissions in this forum:
You cannot reply to topics in this forum