kiyan
Shiroten Performer

One Piece, Awanai and Runner's High owo
  .love. 

fredrickfx
Caless Student

I've been singing Playboy a lot lately because I'm trying to memorize it. Other than that, I usually sing the beginning of Haruka cause Haru's blitz opening got it stuck in my head and pieces of Scandal in the House. Especially Mami's part about Tomo! Koto nya dooooooookan.
tomomami
Caless Student

Awanaitsumorine Genkidene :3
MamiXHaruna
Mainstream Artist

My boss is not really strict on work so it was OK for me to listen to songs in my work desktop. Most of the time, my office-mates were shocked when I sing a japanese song (usually a Scandal song) unknowingly while listening to it.

My favorite Scandal songs to sing are:

Shunkan Sentimental
"Donna shunkan datte unmei datte
Hitotsu dake tashika na mono ga aru to shitta
Hitori de kangaechatte ima o mayou yori ashitta wo
Mugheni yokunda"


Beauteen
Kimi no subete ni iromekitai ya
Ase mo namida mo egao mo nanimokamo
Afureru hodo no byuutii
Chikara wo kashite yaketsuku taiyou
Ken mo hororo ni kudakechitte iin da
Ima wo massugu mitsumete susume susume

Harukaze
Kimi ga naiteta yoru boku wa namida wo fuita
Kantan ni unazukiatte
Nigeru mirai ni ki ga tsuite
Kawaranai kimi wo mitsumete
Omoide wa oiteyukou to kimeta
Gomen mou saki ni iku yo

quacky
Shiroten Performer

Aitai, Switch, Scandal BAby, Harukaze, Awanai tsumori no genki de ne, Departure
 yoowwww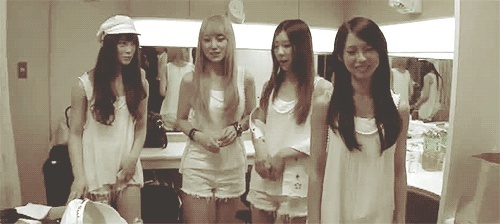 " />
[url=
]
[IMG]
slasher20
Caless Student

scandal baby and harukaze
 these are really my favorite
Milkybarr123
Caless Student

Aitai or scandal baby :D 2 of my fav songs from them

~~ kimi ni aitai ima aitai ~~
matcha_tea
Indie Artist

SHUNKAN SENTIMENTAL
HARUKAZE
LOVE SURVIVE
AITAI
SAYOUNARA MY FRIEND
AWANAI TSUMORI NO...
SHOUJO S
YOUR SONG AND MANY MORE
ALL RANDOMLY ANYTIME!
IT DEPENDS ON MY MOOD, WHATEVER COMES OUT~
menadorui
Mainstream Artist

Shoujo S
Emotion
Koe
KOSHI TANTAN!
Permissions in this forum:
You cannot reply to topics in this forum