You thanked this post! -
Thanks received by this post:
Message reputation : 100% (7 votes)
source :
http://www.teena.ne.jp/contests/scandal_copyband/scandal_copy2011_result.html
Download Link [29 pics]
http://www.mediafire.com/?h05i6ej5bkgvtyv
(´・_・`)
h! SCANDAL BABY  ♪♪
alrick13
Moderator


thanks elevenglass for providing MF links....
you're making things easy... that's why you're one of my favorite SH member


SCANDAL x miwa
ハナビラ~
Indie Artist

wow Rina looks good with Mami's guitar
I love that the girls are making so funny poses in the pictures, looks like they all had much fun that day.
amz7250
Banned


tnxs 2 thoseguiltyeyes
yea fam, Spraying SCANDAL 2 the world
mafu
Indie Artist

~are you virgin
? kill the virgin~
Elixir08
Shiroten Performer

can I share the MF link in my blog? Thanks btw! :D
Haha love the unique group picture poses. TOMOMI's pose on the last one .love.

Thanks for the share!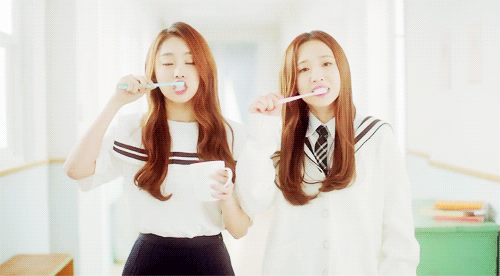 ---------------------------
I am now an inactive admin.
I can still be around from time to time if my help is needed, but for urgent matters you can contact the
SH Staff
||
FORUM RULES
||
Avatar and Signature Rules
||
Donate and help SH
||
SH Link Index
||
ToHaRiMa=SCANDAL is The Best Band Of The WORLD!!!
 .rich.
SCANDAL  BAND Yow!
   .balloon. .
Aosaru
International Performer

haha Tomomi and the Santa hat. XD

Thanks for sharing the pictures elevenglass!
panasit
Caless Student

Thank so much Tomomi haha, I love it.!
wat
Mainstream Artist

thanks for the share
transferred to the Photogenic Contest Thread
-alrick13
I AM GIRAFFE!
damatte0924: Delirious now. May become like that later. Oh wait, it is now.
amz7250
Banned


lol fam, Rina looks well sick with the mami guitar,

tnxs 4 the update fam,
tnxs 2 thoseguiltyeyes
yea fam, Spraying SCANDAL 2 the world
#SCANDAL ANNOUNCE 3RD COPY-BAND CONTEST!

Girls-rock band SCANDAL, which has been the one group to stand on stage of Nippon Budokan fastest in this category, has created somewhat of a girl-band boom. The ticket for their Budokan show has sold out in 15 minutes and find a great following among school girls with ambition.

For this reason it has been announced that SCANDAL will be holding this copy-band contest for the third time. Last year, nearly 500 girl-bands had participated in the happening, showing girls-power and band spirit.

This time the final band battle will be held at SHIBUYA-AX and it is expected that even mot groups will be participating. It is a great chance to try ones luck on standing on stage with SCANDAL. Interested bands can hand in their applications between June 1st and August 31st.
Permissions in this forum:
You cannot reply to topics in this forum