Arekusu89
Caless Student

What`s your favorite Car Brand??? Or motorbike brand?!
Share your favorite car..dream car..car you own or your favorite motorbike !
Arekusu89
Caless Student

Favorite Car : Nissan GTR r35
Favorite Bike: Suzuki GSX 1300R Hayabusa (owned but sold
)
Erick M
International Performer

My dream/favorite car is
BMW 650i xDrive Gran Coupé
.uhuh.
It's not fastest sport supercar or the most luxurious/expensive car but it's enough to be my dream.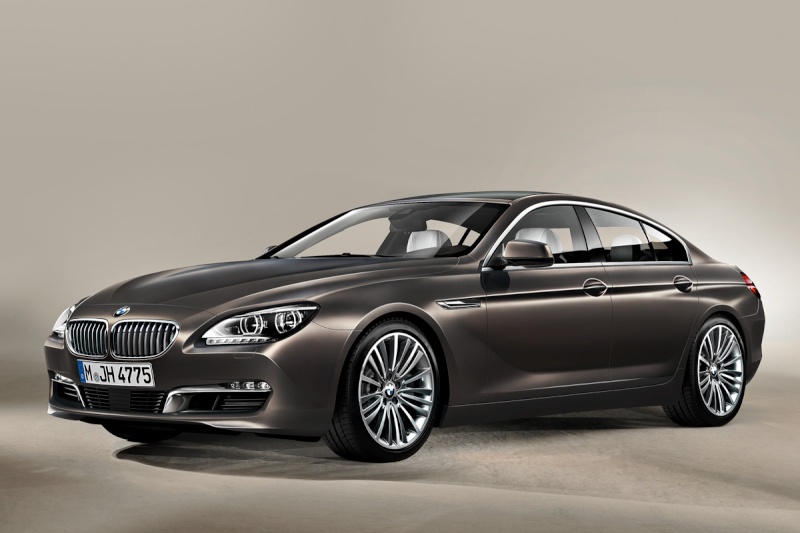 Topspeed: 250 km/h
Acceleration: 0-100 Km/h 4,4 s
Fuel consumption city: 13,1 l/100km
Fuel consumption highway: 7,3 l/100km
Combined: 9,4 l/100km
CO2 emissions :219 g/km
Cylinders: 8, in V-vorm
Valves per cylinder: 4
Capacity: 4395 cm3
Bore x stroke: 89,0 x 88,3 mm
Compression: 10,0 :1
Power: 330 kW (450 hp); 5500 rpm
Max Torque: 650 Nm; 2000 rpm
Fuel system: direct injection
Valve operation: dohc
Turbo: yes, with intercooler

Please don't take my jokes too seriously
Arekusu89
Caless Student

very nice m8..
darksider59
International Performer

My favorite car is : Audi TT RS (that's probably my next car) . But I really like the Corvette ZR1

My favorite bike : Harley Davidson V-Rod
Arekusu89
Caless Student

the corvette is really bad`ass..I mean..it`s one of the best:)
And the harley..well..
it looks like you know your thnig
darksider59
International Performer

I'm a big fan of Harley davidson (thanks to the TV Show : Sons Of Anarchy
) I lie the sound of the engine. But I don't have the motorcycle driving license for the moment (only car driving license).
Oh, that's an interesting question. There's so many to choose from. But I think:
Car: Jaguar XF-R. It looks cool, goes like stink and it's a Jaaaaaaaaaaaaaaaaaaaag.
Bike: I don't like bikes. Not really my thing.

At the moment I'm driving a Ford Fiesta ST and I love it.


Last edited by Sensai Steve on Wed Sep 01, 2021 3:54 am; edited 1 time in total


Writers Catalogue

Where The Rubber Meets The Road (2013, Scandal Fan fiction).
Front Page (2013, Scandal Fan fiction).
To The End Of The World (2014, Scandal Fan fiction).
The importance Of Being Piper (2015, Fallout 4 Fan fiction).
From The West To The East (2016, Fallout New Vegas Fan fiction).

Growth (2016, Novel)
A New Beginning (2019, Novel).
A New Beginning 2: By The Blood Of My Enemies (2019, Novel).
A Tale Of Two Sisters [Part 1]: The Ballade Of The Dark Queen (2020, Novel).
A Tale Of Two Sisters [Part 2]: The Song Of Male Desire (2021, Novel).
One Night Only (2023, Novel).
A Tale Of Two Sisters [Part 3]: A Hermit Out Of Her Shell (TBA-2024, Novel).
I don't have a car right now but if I'd love to have a black 2018 Honda Civic.

Yamaha, especially the SR400 model for motorcycles! Bar none!
Sing it Back, Bring it Back, Sing it Back to Me... Wait, WRONG SONG!

Do you believe in life after love? (after love, after love)... STILL WRONG, D****T!!

TeaMax
Caless Student

I can answer this easily, as both bike and car are in my garage at the moment.

Mazda MX5 (Miata in some counties)

Moto Guzzi V7 Classic - in my case with lots of modification to turn it into a 1980's style cafe racer...

Both of them never fail to put a smile on my face...
Fugi
Indie Artist

Subaru WRX STi
I own a 2011 one in darkgrey metallic and i love it!
Permissions in this forum:
You cannot reply to topics in this forum