Well, on occasion I've been curious about what the First Press Bonus stickers look like from their past albums up to the present (and I know some people do too) so I decided to make this thread exclusively about it. It's simple, members take turns in contributing whatever SCANDAL stickers they have on resource on an attempt to complete this whole thread with all the available ones. It'll be more orderly if people won't post the same sticker anymore if the latter had been already been given, and to state the name/album title from where the sticker came from.
A few reminders:


Please post only stickers from First Press Bonuses, no other stickers, e.g. fanmade and the like.

Please do not take photos/snapshots you don't own, or you could just credit the person who owns the photo.

I will start with what I have at the moment: .sweat. 
From
Kagen no Tsuki [Regular Edition]
: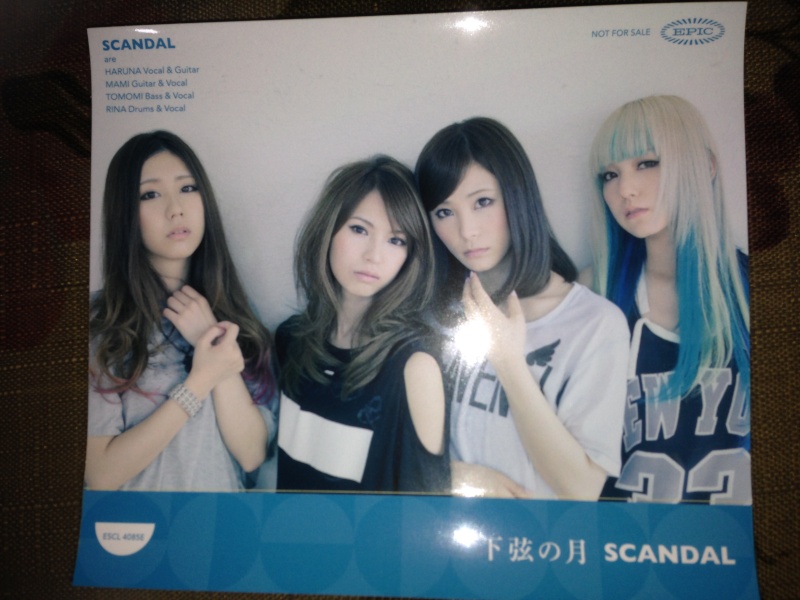 Please follow-up/update, thank you! .hail.
P.S.: Please delete thread if by chance there is already an existing topic similar to this one and mods, feel free to move it somewhere if it does not belong to this forum section.
Best regards,
Adii